Premier League: Jon Flanagan admits he feared for Liverpool future
Jon Flanagan has admitted he thought his Liverpool career was over before it had really begun.
Last Updated: 26/12/13 1:19pm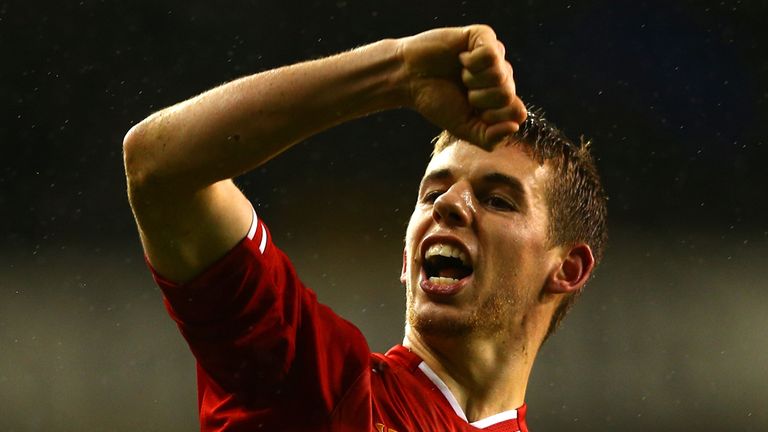 Flanagan progressed through the ranks at Liverpool and made his first-team debut as an 18-year-old against Manchester City in 2011, but he fell out of favour the following season and faced fierce competition to regain his place in the side.
Reds manager Brendan Rodgers appeared ready to let Flanagan go out on loan, and the young full-back concedes he feared for his Anfield future.
However, he has battled back this season and a series of impressive performances in recent weeks have helped him become a vital player.
Recalling his struggles, Flanagan said: "With all the players that were in front of me I thought that I was never going to get a chance.
"That's hard for me to admit because I'm a Liverpool fan and I'm desperate to be a Liverpool player but I also had to be realistic and at that time that was the way I saw it.
"It was tough. I'd had a couple of injuries and I was working hard but an opportunity wasn't really opening up for me. I had a couple of chances to go out on loan but I didn't think they were right for me and my development so I just stuck at it and waited for my chance."
Flanagan is now looking to continue his fine form and keep Liverpool top of the table with a victory away to Manchester City.
He said: "Man City are one of the best sides in the league and we know it won't be easy. But we're playing well and it's up to us to give a good account of ourselves.
"And now I've got that little sniff again, I've got to make the most of it and try to make sure I don't let it go this time."