Premier League: Liverpool striker Luis Suarez learning to show greater control
Liverpool striker Luis Suarez feels he is learning to show greater control on the field after his disciplinary problems.
Last Updated: 10/01/14 11:09pm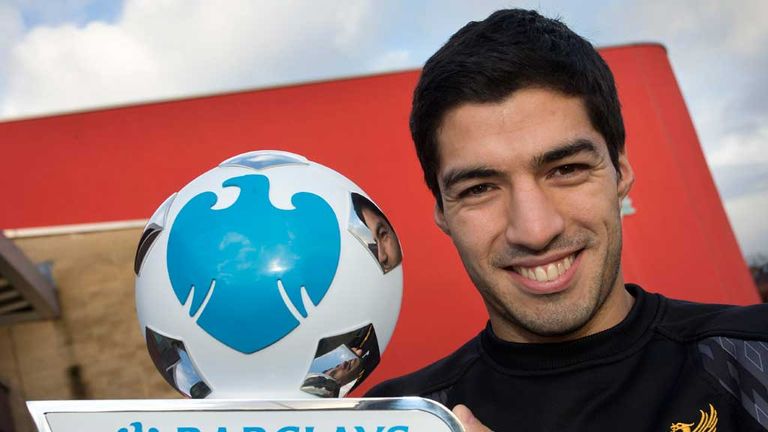 The Uruguay international was named Barclays player of the month after setting a new record with 10 goals in December, the first player to reach double figures in a calendar month.
Suarez has played only 15 league matches as he had to serve the remaining half of a 10-match ban for biting Chelsea's Branislav Ivanovic in April.
The season before that the 26-year-old was banned for eight matches after being found guilty of racially abusing Manchester United's Patrice Evra while he has also been accused of diving.
But having been linked with a move away from Anfield in the summer Suarez has returned a more mature player, according to his manager Brendan Rodgers, and has recently signed new and improved contract.
Suarez told ESPN: "My temperament, attitude, desire and hunger when I am on the pitch has always been like this and will continue to be this way, I now know I have to control it more.
"An example of this was about two weeks ago when I had an open shot at goal and hit the post and it rebounded close to my hand and I was about to go for it and then I stopped.
"If the same thing had happened two months ago I would have gone for it. These things stay with me but I tell you I am changing.
"I am improving my attitude on the pitch because I know I was wrong in the past and I was creating an image of myself I know wasn't me."