Champions League: Luis Suarez says current Liverpool squad have ability to qualify
Luis Suarez says the current Liverpool squad have the ability to qualify for the Champions League again.
Last Updated: 14/01/14 11:43am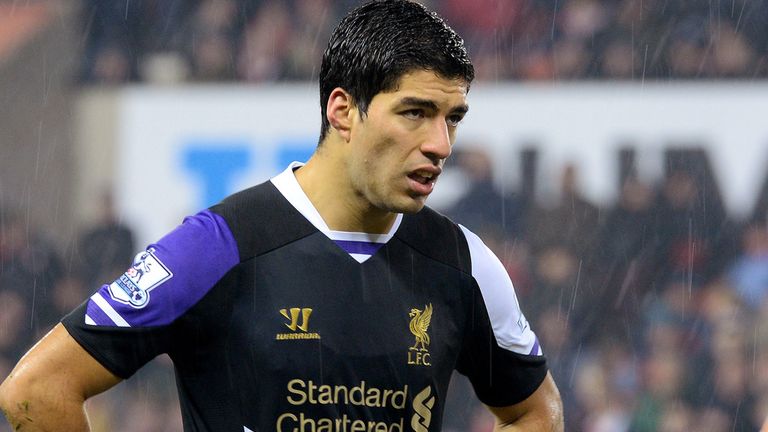 The Reds have missed out on Europe's premier club competition since finishing second to Manchester United in the 2008/09 campaign but are currently in the fourth qualifying spot in the Premier League behind Arsenal, Manchester City and Chelsea.
However, Uruguay forward Suarez, who has netted 22 Premier League goals already for the five-time European Cup winners, insisted the current crop of players possessed the right quality and were ready to return to the continent's top table.
"Now we are playing very well and we have the level to play in the Champions League," the 26-year-old told the Liverpool website. "We have really good players and if we continue at this level, we can do it.
"When you are a child, you imagine a lot. Now many people or players speak about that and it's unbelievable for me.
"And also for Liverpool, because in the last two or three years we have not played very well and not demonstrated our level. Now we are back to that.
"You work hard for the supporters and the people. It's important because the last few months were a little difficult for me. Now I've changed and it's okay."
Suarez signed a new long-term contract with the Anfield club before Christmas and he reaffirmed his commitment to the team Brendan Rodgers is building.
He added: "The most important thing is Liverpool because in the last week we have played very well. That's more important to me.
"When you work hard on the pitch, you know everything is okay - you can do everything on the pitch. You try your best every time. When you have confidence with the team, it's also important.
"The squad is playing very well; for the forwards, it's easier on the pitch. If I score or not, it's not important to me. It's more important that we win the game."