Ian Rush is backing Liverpool to finish in the top four this season
Ian Rush believes Liverpool could have taken a significant step towards a top-four finish after beating Everton.
Last Updated: 29/01/14 3:56pm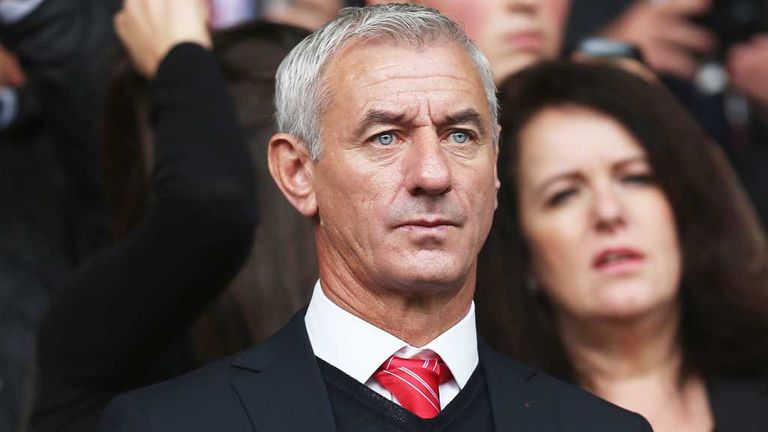 The Reds produced one of their best performances in the fixture in recent years to earn a 4-0 victory over their closest rivals at Anfield.
And while Rush reckons Liverpool could have easily won by more, the 52-year-old is confident the squad will be lifted for the remainder of the campaign.
Rush said: "It was an absolutely fantastic performance. I think before the game people were saying it was going to be a close game, both teams attacking teams, but I thought as a team it was an absolutely fantastic performance.
"It was 4-0 but it could have been six or seven in the end and they could actually have created history.
"It's too soon to say about going on and winning the league. I think you've got to be realistic. At the start of the season if you finish in the top four, we'll take that.
"There are three teams, Arsenal, Chelsea, Manchester City, you'd expect them to be in the top four then it's like three or four teams fighting for that fourth place.
"But it was a big result for Liverpool because Everton were fighting for that fourth place again, so I think from that point of view we've got to be looking to maybe finish in third or fourth if we do well."
Rush would like to see Reds boss Brendan Rodgers strengthening before Friday night's transfer deadline to further lift spirits around his old club.
"If Brendan can get someone in I think it would be a great boost for, not just the supporters, but for the players as well to keep them on their toes," Rush added.