Daniel Sturridge reveals he was "fuming" during Liverpool derby win
Daniel Sturridge admits he was "fuming" after his failed attempts to complete a hat-trick during the Merseyside derby.
Last Updated: 29/01/14 11:23pm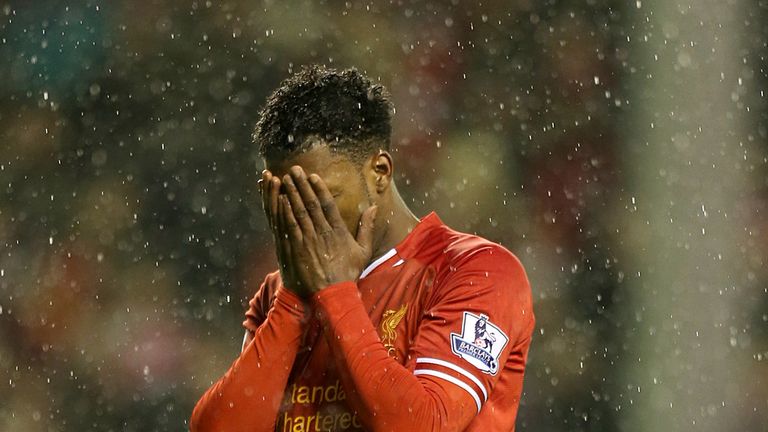 Sturridge scored two of Liverpool's goals in a comprehensive 4-0 win as the Reds moved four points clear of their fierce rivals in the table.
However, he also missed a penalty and provoked anger in strike-partner Luis Suarez when he opted to go for goal himself following a break instead of passing to the Uruguayan in the box.
Shortly after, Sturridge was substituted and the 24-year-old admitted not only was Suarez angry but he was annoyed with himself.
"Luis was obviously fuming - I think everyone was fuming with me and I was fuming with myself," said Sturridge, who also revealed he had apologised to Suarez in the dressing room after the game.
"You could see I was disappointed with missing a penalty at the Kop end but it was more important we won the game and everyone was happy.
"I am disappointed not to score a hat-trick but at the same time we won 4-0 at home against Everton and I can't be too hard on myself.
"Somtimes you score, sometimes you get a hat-trick, sometimes you don't and it wasn't the night for me.
"But it was fantastic for the boys and for the fans. We wanted to put on a performance and work hard as a team and we are delighted with the victory.
"It is about the team. I keep saying it but it is about the boys working hard as a team and if we do that we will get results.
"The boys give me the licence to do what I do, we work tirelessly as a unit and that is what it is all about - just being out there as a team and enjoying every moment as a team.
"There are 15 games to go and we'll take every game as it comes and work hard as a team and see where we are at the end of the season."
Liverpool are now fourth in the table, thanks largely to the goals of Suarez and Sturridge, who have contributed 36 in the league between them this season.