Premier League: Liverpool's Martin Skrtel out to topple Arsenal
Martin Skrtel is anticipating a tough game against Arsenal but believes Liverpool have the strength to come out on top.
Last Updated: 05/02/14 11:35am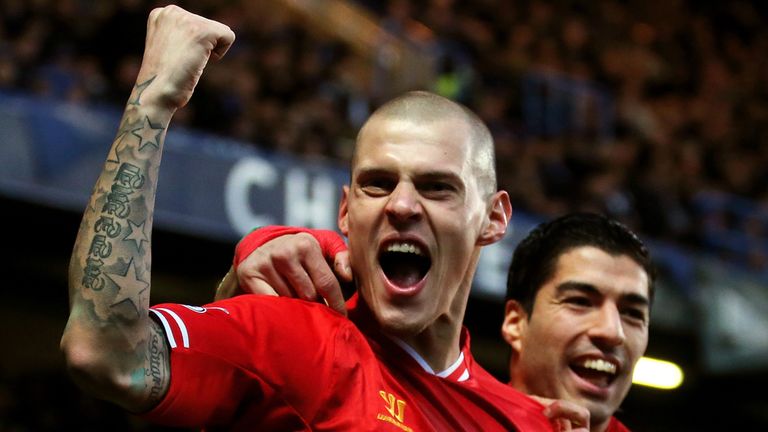 Arsenal are currently two points clear at the Premier League summit and will be looking to further boost their title chances when they visit Anfield for a lunchtime kick-off.
Skrtel feels home advantage could be key for the Reds as they aim to return to winning form following a 1-1 draw with West Bromwich Albion.
"I am disappointed to be honest; we scored early and controlled the game but we only have a single point," the defender told Liverpool's official website.
"We made a mistake but this is football and this can obviously happen to any one of us.
"However, I am confident we can beat Arsenal because we definitely have the strength to do so.
"They are the leaders at the moment but we can give them a hard time.
"It won't be an easy game but I am sure we can do something in front of our fans."