Brendan Rodgers has not lowered Liverpool's ambitions after ruling them out of title race
Brendan Rodgers insists he has not lowered Liverpool's ambitions after ruling his side out of the title race.
Last Updated: 06/02/14 4:19pm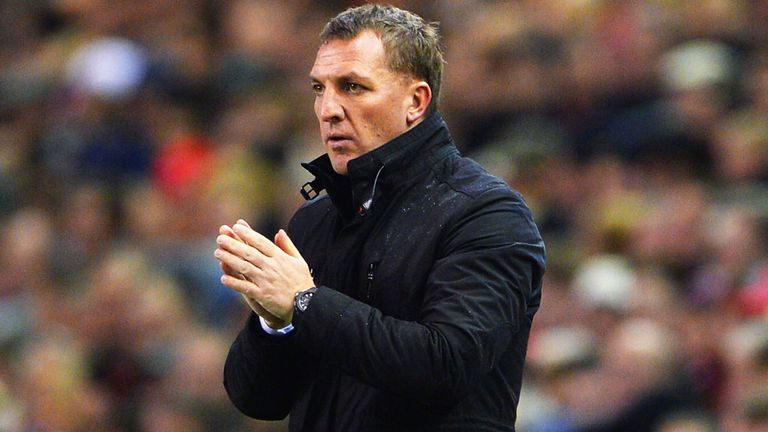 Liverpool occupy fourth place in the Premier League, but are eight points adrift of leaders Arsenal and Rodgers admitted earlier in the week that it's 'too early' for his team to win the title.
He has since clarified these comments by admitting the Merseysiders are not satisfied with their current position and a Champions League place remains a top priority this season.
"Well it's certainly the objective," said Rodgers. "I think that the position we've been in for most of the season means that we're fighting and we're up there.
"I was asked a question yesterday in terms of the title and I gave an answer that I felt was an honest answer. It doesn't mean that we're any less ambitious.
"We want to finish as high as we possibly can, but certainly being in that top four is a key objective for us."
Rodgers admits he needs more new signings in the summer if Liverpool are to mount a sustained challenge for top spot next season.
"I think we'll need to strengthen the overall squad and looking to obviously introduce more quality, but it's only natural," he said.
"The players have been brilliant this season in terms of what they've produced, with what we have, and we just look to continue to develop the squad and I think when we do that then we can be there."