Brendan Rodgers says he could understand Luis Suarez's position last summer
Liverpool boss Brendan Rodgers says he thinks the Luis Suarez transfer saga last summer has made him a better manager.
Last Updated: 08/02/14 7:33am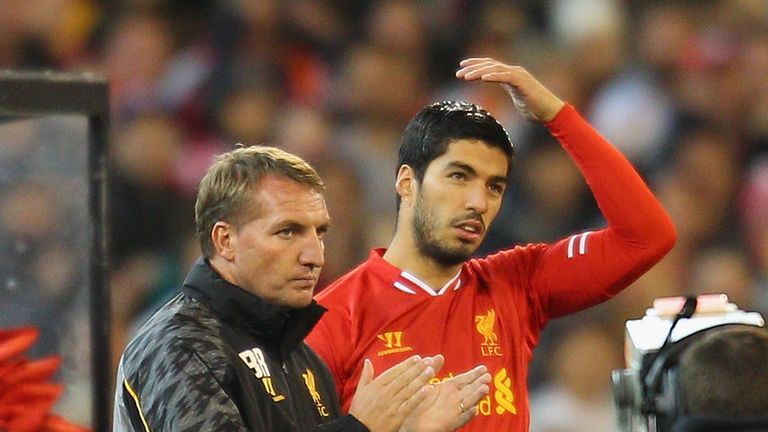 Eager for Champions League football, Suarez agitated for a move to Arsenal after the London club had a bid for his services rejected.
However, Liverpool held firm and Suarez ended up signing a new four-year deal in December, in the midst of a hugely successful season in which he has scored 23 Premier League goals already.
And Rodgers reflected: "Yes, it made me a better manager because it is a problem which you don't get as a scenario when you are doing your coaching badges, and how you deal with it can make you.
"It was about managing the situation and always being honest about the situation. That is what you get paid for.
"I knew first and foremost the human qualities of Luis.
"He is a good man. He is a very generous human being and I have found him very amicable in everything I have spoken with him on.
"He was in a difficult place in the summer and I understood where he was at, I had empathy for his situation.
"I have watched Champions League games for many years and he is a player who wants to be at that level and deserves to be at that level.
"But we had to protect the club and hopefully sell to him that this was still the place for him to play at that level.
"From my experience watching Liverpool from the outside and speaking to some of the players who have been involved, there are not too many better places than being at Anfield on a Champions League night."