Liverpool Walton MP Steve Rotheram urges officers to come forward over Hillsborough
Steve Rotheram wants retired police officers who have declined to be interviewed over Hillsborough to come forward.
Last Updated: 12/02/14 5:30pm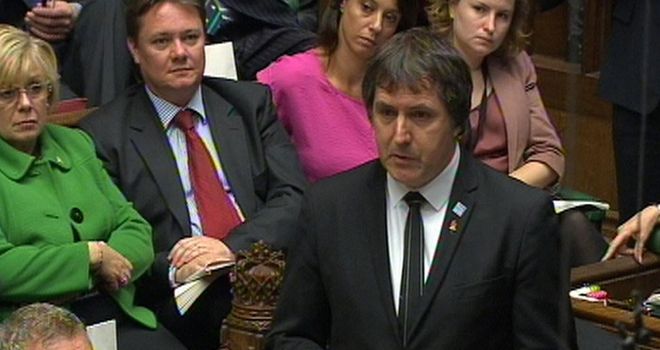 Earlier on Wednesday, Home Secretary Theresa May confirmed two retired officers had not replied to requests by the Independent Police Complaints Commission to be interviewed, while 13 have declined requests.
Labour MP Rotheram, who has tirelessly lobbied on behalf of the Hillsborough victims' families, says the officers and anyone else with information have a moral obligation to come forward.
"The families have only ever asked for two things, which are truth and justice," he told Sky Sports News.
"In regards to the truth unless they can get the full truth - and a partial truth is not enough for them - it will be an exercise which will be lost. So the officers involved and anyone else who has got information should come forward.
"I'm sure that they can be compelled at a later date to be interviewed but I don't think it needs that.
"I think they should voluntarily set something up to go to their police station or to visit the IPCC in Warrington."
The Home Secretary praised the IPCC, who she says have taken 250 witness statements from people who had never given accounts before in addition to helping 400 people view their original statements.
May said they have recovered and are analysing around 2,500 police pocket notebooks which had not previously been made available to past investigations.
She also revealed the police watchdog is investigating claims the victims' families had their phones tapped after the 1989 disaster, in which 96 supporters died.
Rotheram said: "It's surprising that 25 years after the event they are still finding this volume of additional information.
"There is no doubt there has been a problem in regards to trust over many, many years.
"Don't forget the families knew what had happened to their loved ones and yet after two investigations and 20 years the truth was never fully found.
"They already knew what had happened," he added. "The families I'm sure will be patient, but they're patience is only finite."