Premier League: Liverpool's Philippe Coutinho calls for consistency in run-in
Philippe Coutinho insists Liverpool can afford no more slip-ups if they want to secure a top-four finish.
Last Updated: 21/02/14 9:40am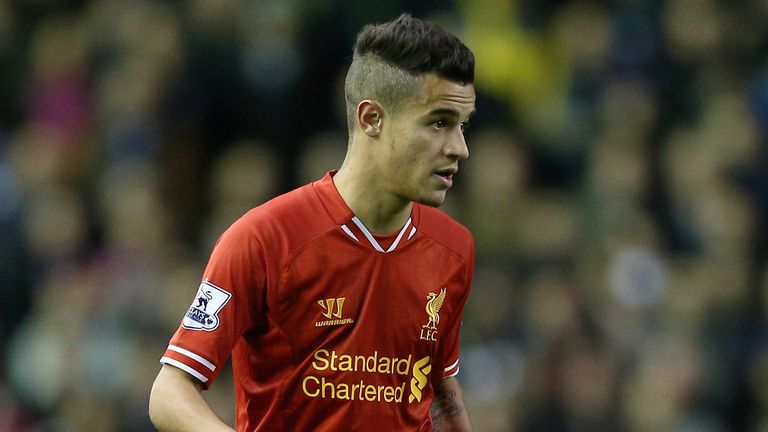 The Reds have boosted their top-four aspirations with thumping home victories over rivals Everton and Arsenal in the Premier League, and Coutinho believes those performances should be the benchmark for their displays in the final 12 games of the campaign.
Liverpool take on Swansea at Anfield on Sunday and Coutinho has rallied his team-mates to maintain their consistency if they want to be in contention for the title and secure Champions League football.
"We've reached the moment when we have to be fully concentrated and alert in all matches," Coutinho told the club's official website.
"The matches against Arsenal and Everton must be our reference so we can keep it up in all matches and sustain the same level until the very end.
"We want to be back in the Champions League and to be in contention for the title. The league is very difficult as it has big clubs. There's massive competition in the league here. All matches are very difficult.
"We're in a fairly good position at the moment but there are 12 matches to be played. There's still much to happen and we're hoping to keep up on this path."