Liverpool boss Brendan Rodgers eyes Glen Johnson deal
Liverpool boss Brendan Rodgers says he is determined to keep England full-back Glen Johnson at the club.
By Graeme Bailey - Tweet me: @graemebailey
Last Updated: 22/02/14 3:09pm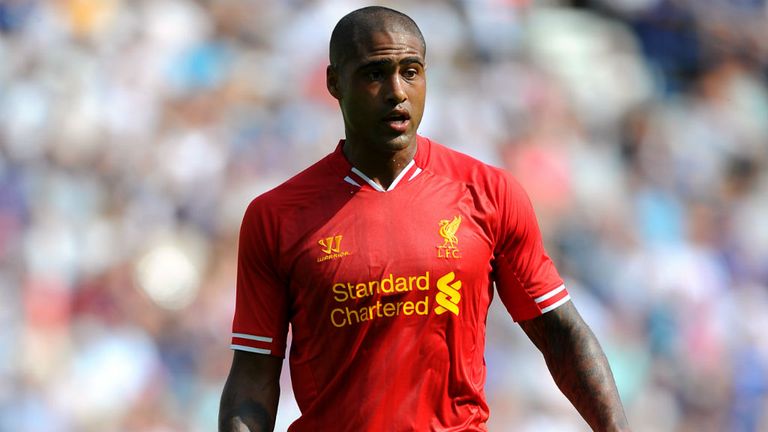 The 29-year-old is set to enter the final 12-months of his contract, but he is a key figure in Rodgers' first-team squad.
The recent form of youngster Jon Flanagan has led to some suggesting that Liverpool may not look to renew Johnson's deal - but Rodgers is adamant he wants him to extend his contract.
"Glen is a player we want to keep," Rodgers told the Liverpool Echo.
"In terms of his contract, I am sure that is something that will be discussed between now and the end of the season.
"I think Steven Gerrard went down to the last year of his contract last summer before that was sorted.
"I'm sure it's something the owners will take up when the time is right. At this moment in time I am only really concentrating on the football aspect.
"We are all fighting to be best that we can be for the club."
Johnson is set to make his return from injury this weekend against Swansea, and Rodgers is delighted to have him back.
"Glen will be back in the squad this weekend," he confirmed.
"He was very restricted in his running ability before but he feels 100% better. He looks as good as he has looked for a long time.
"To have Glen Johnson feeling that way, we know we have a really good player coming back."
Jose Enrique
Whilst Johnson is set to return from his groin and ankle issues, Jose Enrqiue is showing few signs of getting over his knee problem.
He had surgery in November, but Liverpool are concerned he is not progressing as they expected and the Spaniard has now flown back to America to consult famed knee specialist Richard Steadman.
"Jose is still in America - he has been over there getting some treatment," he said.
"He hasn't had another operation, it's just a case of continuing with his rehabilitation.
"He's seeing a specialist as the knee hasn't got better as quickly as we hoped.
"I still hope he will play again this season. Hopefully when he comes back from America we will have some good news."