Liverpool boss Brendan Rodgers knows how important Champions League is
Brendan Rodgers believes qualifying for the Champions League will help Liverpool lure top-class players to Anfield.
Last Updated: 23/02/14 12:41pm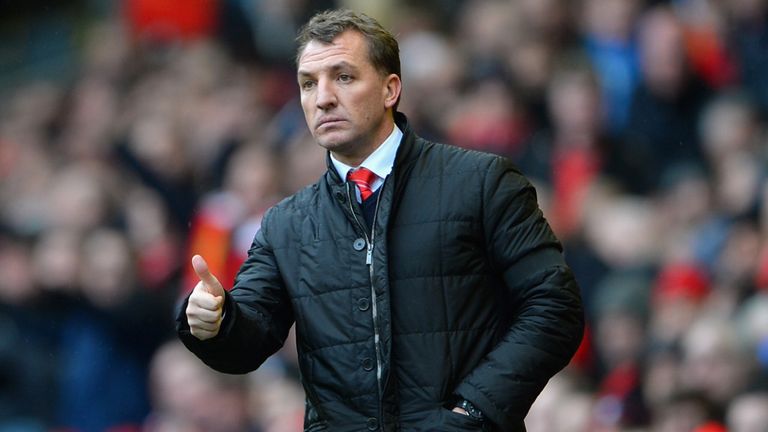 The Reds are in pole position to claim a top four finish as they currently sit in fourth spot in the Premier League table three points clear of fifth-placed Tottenham.
Rodgers suffered frustration in the transfer market in the summer and in January missing out a number of top targets, but the Liverpool chief believes they need to reach the Champions League if they are to move to the next level.
"I think it's vitally important [we qualify]. For us to go to that next level that's where we need to be," noted Rodgers.
"I took over the team in eighth and that's what we have been building towards over the last 18 months.
"If we can get into the elite competition, it attracts a different type of player as well. I think it's very important and hopefully it will be this year."
Rodgers believes Liverpool have proved this season they are more than good enough to compete with Europe's elite.
"I would have confidence in saying that we are at Champions League level. Our performances and results have shown that.
"I think we have shown in our performance level that we are as good as any of the English sides in the Champions League this season.
"We just need to do it over the next 12 games and prove it on the field. If we do that, it will take us to that level.
"It is a competition that this club has a wonderful history in. It's a level that we want to get back to."