Premier League: Liverpool's Jordan Henderson says form is down to hard work
Liverpool midfielder Jordan Henderson has put his impressive form down to extra graft on the training pitch.
Last Updated: 26/02/14 4:06pm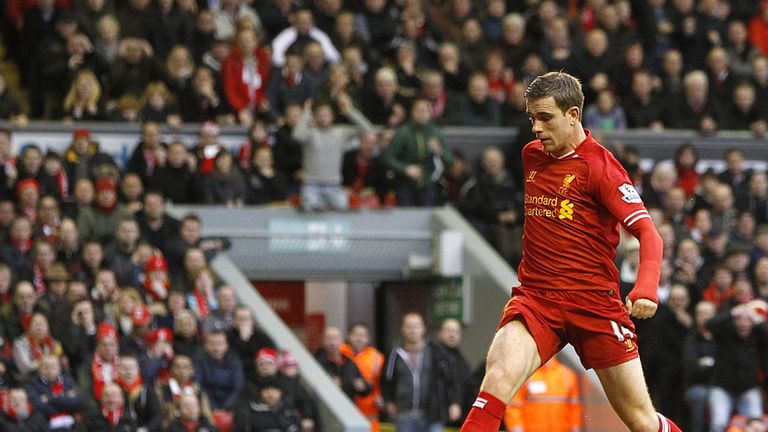 Henderson capped another high-tempo, all-action performance with the match-winning goal in Sunday's 4-3 win at Swansea and is tipped to be given a chance against Denmark next week as England step up their World Cup preparations.
Club boss Brendan Rodgers was prepared to allow the 23-year-old to leave when he took over at Anfield in 2012 but Henderson pledged then to work hard to regain his place.
"Sometimes I need people to tell me to rest," Henderson said.
"After training sometimes I like to do a little bit extra. A few of us do a bit of shooting or whatever it might be but sometimes you need to give your legs a rest and prepare for the game in the best way that you can.
"We have the right people at the club to tell you when you can and when you
can't do the extra bit."
Victory at the Liberty Stadium kept Liverpool within four points of Premier League leaders Chelsea and Henderson spoke of a growing belief in Rodgers' camp.
"There is a lot of confidence in the group but there always has been throughout the season," he told the club's official website.
"We have to keep that going and we are working well together as a team and keep believing we can finish as high as we can."