Premier League: Brendan Rodgers defends Liverpool rearguard
Brendan Rodgers has defended his porous Liverpool backline after further questions about the Reds' title credentials.
Last Updated: 01/03/14 4:44pm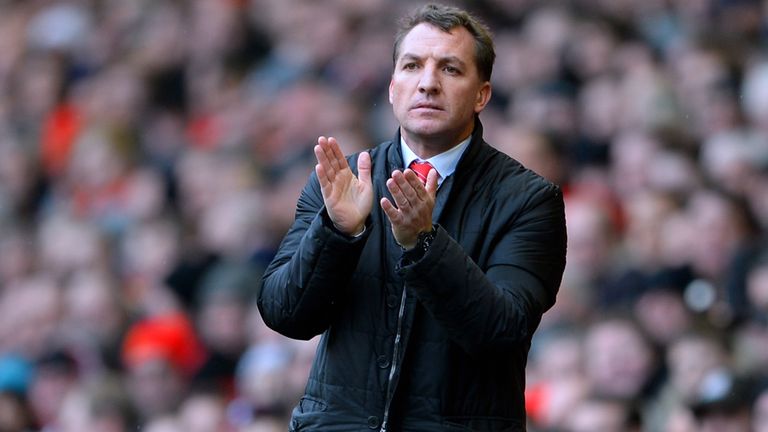 Last weekend's 4-3 win over Swansea again exposed defensive frailties, Wilfried Bony's penalty the 35th league goal the team has conceded this term.
Only four clean sheets have come since the start of September but with his side just four points behind leaders Chelsea, having scored a league-best 70 goals in the process, Rodgers shrugged off concerns about his free-scoring culture.
"It's a collective effort. When we attack and score goals it's because of what we do as a team," he said, speaking ahead of Saturday evening's Sky Live clash with Southampton.
"We conceded disappointing goals last weekend but ultimately, at this stage of the season, it's about winning.
"We've put in some outstanding team performances over the last four to six weeks and been so exciting to watch going forward.
"Last weekend we conceded a few goals - one from a free-kick we were disappointed with, one a penalty and one an incredible finish from Jonjo Shelvey but it's not about any one player or any one unit, it's the whole team.
"We've scored 70 goals and we're the highest goalscorers because we're building a platform for the team to go forward and play. If we're defending it's because we haven't pressed the ball well enough at the top of the field.
"Ultimately we won the game last weekend - and, let's not forget, we were playing a very good team."
Watch Liverpool v Southampton live on Sky Sports 1HD from 5pm on Saturday.