Liverpool have reported a near £50m loss for the last financial year
Liverpool have reported a near £50m loss for the trading year ending May 31, 2013.
Last Updated: 04/03/14 1:05pm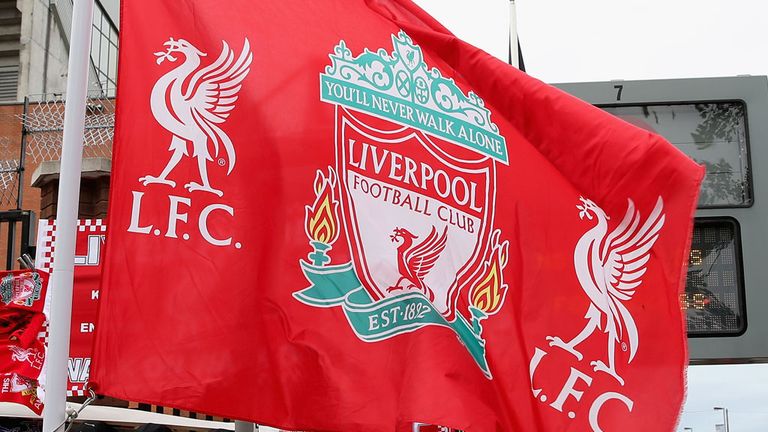 Figures for the financial year ending May 31, 2013 show Liverpool lost £49.8m, up £9.3m from the previous 10 months, but with the external debt down by 29 per cent to £45.1m on £206.1m turnover, up nine per cent, Ayre remains upbeat.
The increase in revenue continues a steady upward trend since Fenway Sports Group took over the club in October 2010 while, during the same period, external debt has fallen by almost £200m.
Commercial revenues rose to £97.7m from £63.9m, media revenues showed a slight increase at £63.8m from £62.8m while administrative expenses for the period were £213.1m compared to £176.5m.
In a statement on the club's official website, Ayre said: "These results demonstrate the financial health of the club continues to make good progress as we continue our journey to transform the club on and off the pitch.
"Over the past four or five years, revenue has been consistently increasing from around £170m in 2009 to over £200m today, and external debt has decreased significantly to less than £50m.
"With a hugely supportive ownership group, we have taken a measured approach to bring back financial stability to this great club by ensuring it is properly structured on and off the pitch.
"During the period, we signed six new players including Daniel Sturridge, Philippe Coutinho and Joe Allen, and we extended seven players' contracts which included Daniel Agger, Martin Skrtel, Martin Kelly, Lucas Leiva and Raheem Sterling.
"We have added depth and strength to the squad while continuing to develop young talent. In addition, nine players were transferred out and eight players were loaned out.
"These financial results are now up to 18 months old and we have continued to make further progress since this reporting period.
"Our strong links remain with our existing partners, signing new deals with Standard Chartered, Garuda and Carlsberg, and we have recently announced five new partnerships which endorses the global appeal of the LFC brand.
"We continue to invest in our digital and TV platforms and recently announced nine new television partnerships, allowing millions of fans across the world to watch Liverpool games and receive exclusive content.
"We have also seen good progress being made regarding a proposed stadium expansion at Anfield. Any final decision continues to be based on certainty; however, since the partnership was established between Liverpool City Council, Your Housing Group and LFC only 16 months ago, we regard the progress as extremely positive.
"Given where Liverpool Football Club was only a few years ago, the progress that has been made since FSG acquired the club has brought back much-needed stability with an ambitious vision which everyone is focused on.
"I'd like to thank everyone involved in running the club - our owners, fans, partners, players and staff - for all the hard work and dedication."