International news: Steven Gerrard says Liverpool's form can help England
Steven Gerrard believes England can benefit from the feel-good factor generated by Liverpool's current form.
Last Updated: 08/03/14 11:13am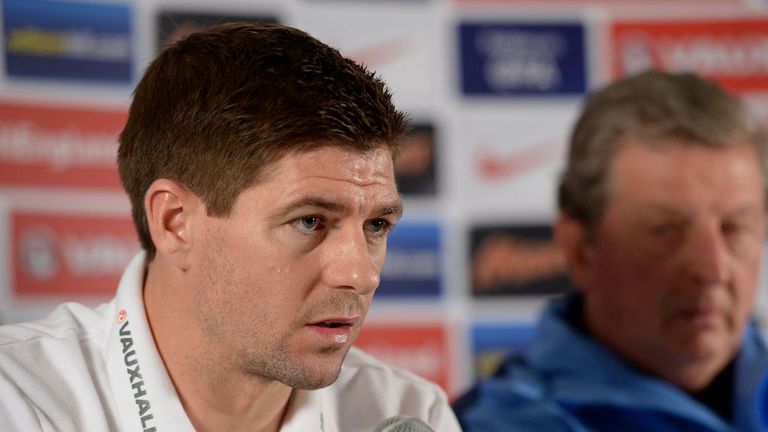 Captain Gerrard is also tipping the Reds' flying winger Raheem Sterling to make his international mark when England face Denmark at Wembley.
The five-strong Liverpool contingent - Gerrard, Sterling, Glen Johnson, Daniel Sturridge and Jordan Henderson - could all feature in Wednesday night's friendly.
Liverpool's impressive form has lifted them into second place, four points behind leaders Chelsea, amid growing expectation that they have a chance of lifting their first title since 1990.
Gerrard said the confidence at the Anfield club was bound to rub off on England as they continue their World Cup preparations.
"There is a great feeling back at Liverpool, we're really really happy with where we're sitting in the table and the feeling's great," said Gerrard.
"Everyone's in good form and feeling very confident and hopefully if the lads are selected, they can bring those performances to Wembley."
England fans should savour the prospect of Sterling running at the Danish defence, Gerrard said.
The 19-year-old was named in the England senior squad for the first time since making his debut against Sweden in November 2012.
He scored twice in the 5-1 demolition of Arsenal at Anfield last month and netted with his first touch in front of watching England manager Roy Hodgson after coming on as a substitute in the 3-0 win over Southampton on Saturday.
"The form he is in at the moment - he's the type of player you pay good money to go and see... the type of player that will get you off your seat," added Gerrard.
"People looking at Raheem see him as a very small boy, see him maybe as a weak player. But he's the complete opposite. He's very strong, very robust and the pace he has got is electric.
"He's going to be a big player for this country for a long time. I'm just glad he's a Red."