Ian Ayre believes Champions League will put Liverpool back among Europe's elite
Ian Ayre admits qualifying for the Champions League will help Liverpool become a financial force again.
Last Updated: 11/03/14 12:05pm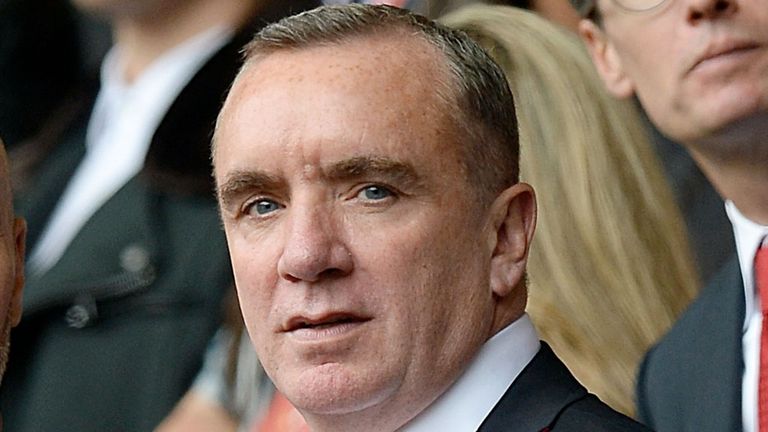 Liverpool's latest accounts revealed earlier this month saw them post annual losses of nearly £50m despite turnover increasing to a record £206.2m.
The Reds have dropped out of the top ten of the Deloitte Football Money League to 12th spot and Ayre is keen to see the club regain their place among Europe's elite as soon as possible.
It is the first time Liverpool have been outside the top 10 in 14 years and Ayre acknowledges being back in the Champions League next season for the first time since 2009 would provide a major financial boost to the club.
"It is serious in the sense that we are Liverpool FC and we know what good looks like. We've been there and we expect to be the best we can be," Ayre told the Liverpool Echo.
"But you have to take a reasonable amount of comfort from the fact that we know why we are 12th. We are not playing European football and that's at the heart of it. We have a stadium that doesn't allow us the capacity that our demands dictate.
"So we know why, and we are doing all we can to address that. We are doing what we can in terms of European football by addressing it on the pitch and we are all hoping we can get back in the Champions League.
"Brendan and the team at the club have all put a fantastic effort in to try and win us that prize and get us there. And if we got Champions League football and were enjoying Champions League revenues I think that would have put us eighth in that Deloitte league this year."
Ayre also admits increasing the capacity of Anfield would increase revenue and insists that plans for the re-development of the stadium are still on track.
"We continue to feel very positive about where we are with the stadium objectives, but at the same time we continue to be very measured about it," added Ayre.
"We are in good shape and perhaps the best message we can give to the fans is that our timelines that we set out to achieve this are on track. We are not behind."