Liverpool boss Brendan Rodgers warns David Moyes over Man Utd's Champions League hopes
Brendan Rodgers has warned Manchester United could face a period in the wilderness if they fail to make the top four.
Last Updated: 15/03/14 9:32am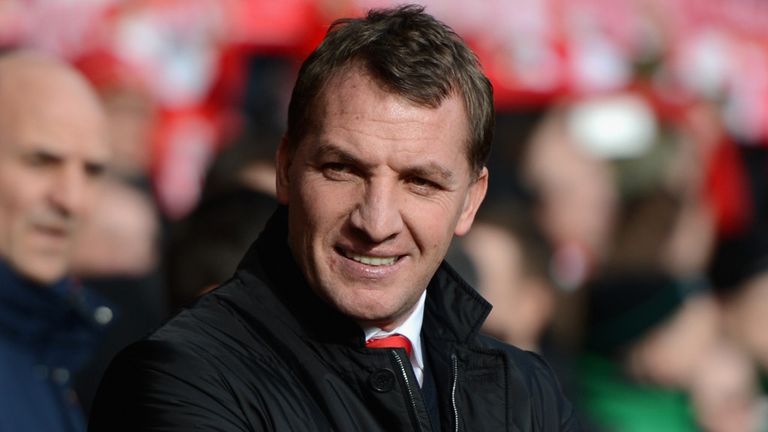 The Liverpool boss has warned United counterpart David Moyes that he faces a struggle to attract world-class players unless they are competing in Europe's elite club competition.
United go into Sunday's clash with high-flying Liverpool at Old Trafford nine points adrift of fourth-placed Manchester City, who have two games in hand over Moyes' side.
Liverpool and Arsenal are currently 11 points ahead of United, who need a remarkable sequence of results in the run-in to snatch a place in the top four.
Rodgers' side are poised to qualify for the Champions League for the first time in four years, although he warned they cannot afford any slip-ups over the closing stages of the season.
"We still have a lot of work to get in to the Champions League," he said.
"But when you're not in it, even though this club is a worldwide, monumental club, we found it difficult because the best players want to play in the best competitions.
"This was Liverpool and we weren't in the Champions League. In order to get in some of the type of players we want, that's where we need to be and we're trying to be.
"Any club will suffer the same when they're not in there. There is no doubt it will hurt you, but they (United) will know that."
Liverpool won the Champions League title in 2005 but have not won the English top flight since 1990 and Rodgers has warned that United could face a similar drought after dominating English football for two decades.
"We were talking about the great Liverpool teams - one year becomes two and then all of a sudden it was 20 years since they won the title," he added. "It can get away from you very quickly.
"It's our focus and drive to arrive back (in the Champions League). We have a long way to go but have shown great potential to be in there. I believe if we can get to that level then it gives us a massive advantage as a club."
The great sport keeps coming during Magnificent March. Here are some of the highlights you can enjoy with Sky Sports.