Liverpool goalkeeper Simon Mignolet looking forward to Manchester United clash
Goalkeeper Simon Mignolet has revealed he did not expect Liverpool to be vying for the Premier League title this season.
By Kristof Terreur
Last Updated: 15/03/14 2:53pm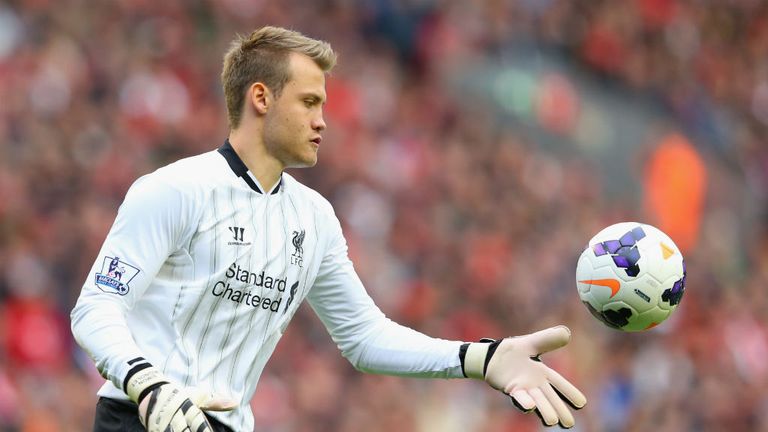 Having finished seventh last season, Brendan Rodgers' side are in good shape this campaign sitting second in the table, seven points behind leaders Chelsea with a match in hand.
The Reds head to Old Trafford on Sunday to face Manchester United in the 190th match of a bitter rivalry that dates back to 1894 and Mignolet is looking for forward to the 'match of the year'.
"As a football player you always aim the highest, but I didn't expect we would be playing for the title. Liverpool has a tradition, but there was always a gap with Chelsea, Man United and Man City the previous seasons," the Belgium No 1 told Het Laatste Nieuws.
"At this moment we have to stay calm. We still have 10 games to go. We are second, but the race still can end either way.
"But we hope we'll be contenders until the end. (Jose) Mourinho is right when he says the title race will not only be decided in the big games, but also against the lower tier teams.
"For the people in Liverpool the game against United is the match of the year, but the people haven't talked to me about it much.
"Only one who regularly talks to me about football is my hairdresser, an Everton fan. But he hasn't cut in my ear, so..."