Transfer news: Fabio Borini set to return to Liverpool this summer
Brendan Rodgers is happy to see Fabio Borini doing well at Sunderland and will assess his future in the summer.
Last Updated: 25/03/14 10:02am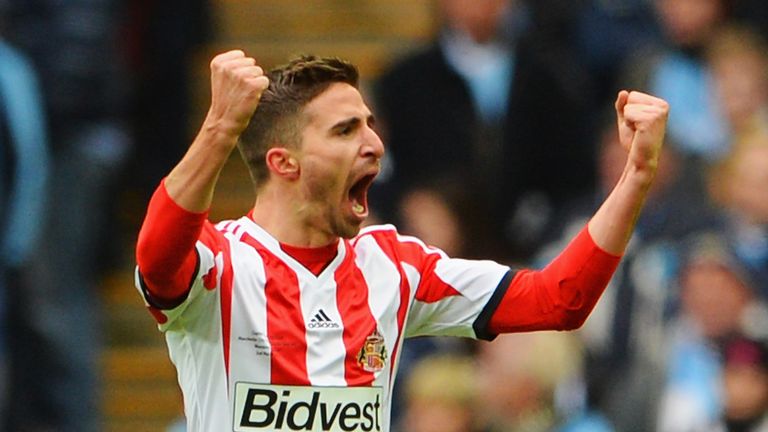 Borini signed for Liverpool for over £10million in 2012 from Roma, but injuries limited him to just over a dozen Premier League appearances.
He was dispatched on a season-long loan to Sunderland, where he has enjoyed an excellent campaign under Gus Poyet - who admits he would love to keep hold of the Italian international, but does not think that will be possible.
And Rodgers has suggested he will be taking a close look at Borini upon his return this summer.
"Fabio went out to get games, go on loan and play more regularly than he was playing here," Rodgers explained.
"He has done that and showed with some of the goals he has scored - particularly against the big teams - the qualities that he has. The goal he scored in the Capital One Cup final was a fantastic goal.
"He has gone away to get experience of playing. Fabio will come back in the summer and he will be better for having played that season. And we'll review it from there."