Premier League: Liverpool manager Brendan Rodgers keeps cool on title race
Liverpool manager Brendan Rodgers remains cautious on his side's title chances ahead of facing Sunderland.
Last Updated: 25/03/14 3:41pm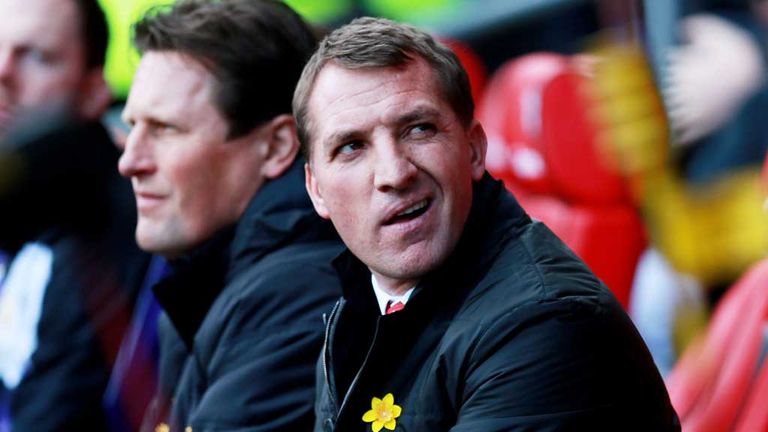 The Reds can cut Chelsea's lead at the top of the Premier League to just a single point in beating the struggling Black Cats, and Rodgers is confident his men have the ability to cope with the increasing pressure.
The Northern Irishman: "Every team that comes through and wins (the title) have to be in that situation at some stage.
"If you go back 10 years or so Chelsea hadn't won the league for 50 years when they eventually did win. People may have questioned whether they had the mental strength to win it but when you do win it no-one then questions it.
"I only need to look at the squad and we certainly have the strength of character and we have shown that over a period of time.
"In my time here there has been various items thrown at the team. When I first came in we didn't score enough goals and that has now been flipped to we concede too many goals.
"'Do we have the character?' and then we go on a run and we're okay.
"'Is the squad big enough?. Are they fit enough?' It continues but we just concentrate on our work.
"We are up in that top area where we want to be but we don't underestimate any opponent with eight games to go. We are just continuing with the focus on a one-game strategy as that's what keeps it simple."
Liverpool face two of their title rivals, Manchester City and Chelsea, at Anfield next month.