Premier League: Liverpool striker Daniel Sturridge feels the best is still to come
Liverpool striker Daniel Sturridge is predicting his best form is yet to come as the Reds attempt to win the league.
Last Updated: 26/03/14 1:58pm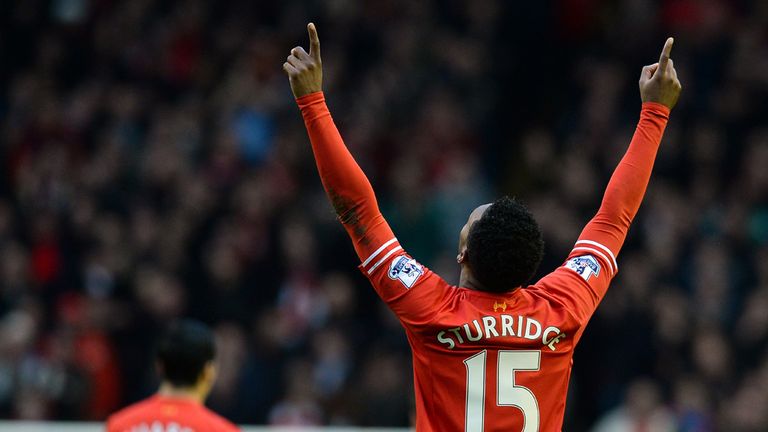 The 24-year-old has been a key man in the Liverpool attack and has scored 33 goals in 42 appearances since he signed in January 2013 from Chelsea.
Sturridge is one of the players who will reportedly be rewarded with a new deal, but Brendan Rodgers has claimed that no contract talks will take place with any players before the end of the season.
The England international, who started his career at Coventry City before being bought by Manchester City in 2003, is adamant that his playing experiences at four Premier League clubs have moulded him into the player he is today.
"Good things come to those who wait as they say," Sturridge said.
"I've had to wait my time. I think that in the end all the things that I have been through in the past have helped me to get to where I am today.
"I thank Chelsea and Man City for what they have done for me in the past. It's been an amazing journey so far and the journey hasn't finished."
Liverpool have scored 82 Premier League goals this season and sit four points behind leaders Chelsea with a game in hand, which is against Sunderland at Anfield on Wednesday night - a game you can watch live on Sky Sports.
Daniel Sturridge: Loving Every Minute goes out on Sky Sports 1HD at 7pm tonight.