John Aldridge says Steven Gerrard's experience will be key for Liverpool
John Aldridge believes Steven Gerrard's experience will be key to Liverpool's chances of winning the Premier League.
Last Updated: 28/03/14 12:30pm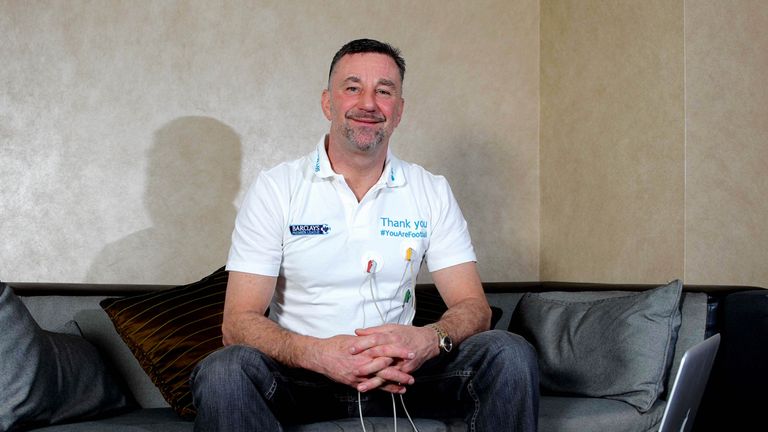 Liverpool are currently a point behind Chelsea at the top of the Premier League following their midweek win over Sunderland, with Manchester City a further two points behind with two games in hand.
Aldridge believes Gerrard, who scored the Reds' opener against Sunderland, has a vital role to play during the run-in, with both Chelsea and City boasting more experience of these situations.
Aldridge told Sky Sports News Radio: "Liverpool are in a different stage now than what they've ever been through before. Some Chelsea players and Manchester City players have (that experience), but we haven't unfortunately.
"However, we've got the experience of Steven Gerrard, who can help on that score, and he's going to be vital for the run-in to help rub off on the other players."
Liverpool face both of their main title rivals at Anfield before the end of the season but, as City could afford to lose that game and still top the league, Aldridge says it is vital that Brendan Rodgers' side continue their seven-game winning run, starting against Tottenham on Sunday.
He said: "After the last seven games we've got a little bit of belief instilled but if Manchester City or Chelsea slip up you've got to be in the frame to nick it.
"To win the title, it's not in our hands at the moment. City have got to hiccup. We've got them at home, which would take us closer to them (if we win) but what we've got to do is keep on winning in case they do lose.
"Our home form has been pretty spectacular of late. If we can emulate those performances against the big teams, starting against Tottenham on Sunday, then who knows?
"I'm quietly confident but Tottenham have got very good players and their away form is better than their home form so you take nothing for granted.
"Liverpool are going to have to fight like they did against Arsenal and Everton. It'll be a difficult game because Tottenham need points as badly as we do to get into the Champions League so it'll be a very good game."
Daniel Sturridge's goal against Sunderland means he and Luis Suarez are the first Liverpool strike pairing to both score 20 league goals in a season since Ian St John and Roger Hunt 50 years ago - and only the third partnership to manage it in Premier League history.
Aldridge said: "Ian St John and Roger Hunt were like Gods to me growing up in the city, and we went on to win the league that year so hopefully that can be emulated.
"The goalscoring exploits of the side is the main reason why we are where we are in the league, and it's been those two lads scoring goals week-in, week-out in abundance. It's fantastic.
"The great thing for Brendan Rodgers and the Liverpool fans is that the partnership can get better because sometimes they don't see each other and are a little bit fixated with the net.
"But they do still make goals for each other and the longer they play together that partnership will gel nicely. Whenever you're in a partnership, the more you play together the more it develops.
"If we get in the Champions League, which looks likely at the moment, you keep Suarez and then you go out and buy more top players."
John Aldridge was speaking ahead of the Barclays #YouAreFootball Experiment. As part of the campaign to thank fans for making the Barclays Premier League what it is, Barclays is tracking the emotions of fans through monitoring their heart rates during this weekend's matches.
For more information, visit www.facebook.com/barclaysfootball and join the conversation with #YouAreFootball