Premier League: Jordan Henderson plays down Liverpool clash with Manchester City
Jordan Henderson insists Liverpool will be treating Sunday's showdown with Manchester City just like any other match.
Last Updated: 08/04/14 7:18am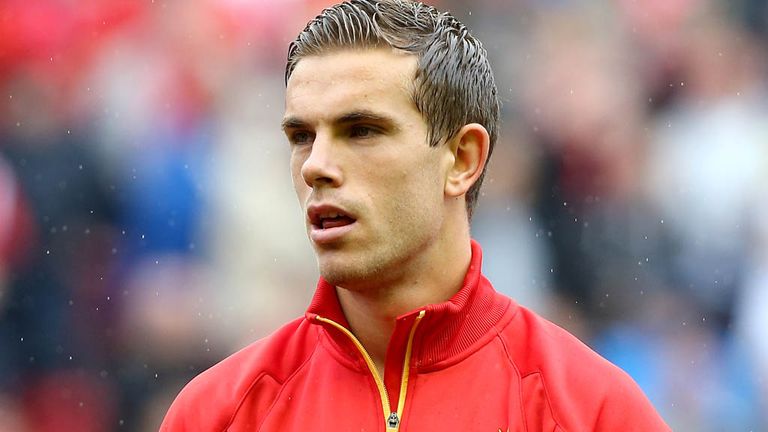 Brendan Rodgers' side returned to the top of the table by beating West Ham United 2-1 at Upton Park at the weekend and they are four points clear of City, who have two games in hand.
A win over City will take Liverpool closer to their first league title since 1990 but they will not be approaching the game any differently to their four other remaining fixtures, according to Henderson.
"We've got five games left. It's not one. It's five," said the England international.
"We've got to take each one as it comes and it is City - it is a big game but so are the other four.
"I've said all along that we must take each game as it comes and obviously the next one is Man City and we must approach that like we have been all season.
"We've got to put on a good performance and get the three points.
"We've got to concentrate, keep our focus and keep approaching games like we have been.
"We are high on confidence. But we continue to work hard on the training ground and in games. That's the most important thing.
"No matter what circumstances you are in the game, if you keep working then your just rewards will come. That's what happened at West Ham. We controlled the game really well, especially second half."
With Chelsea also still to visit Anfield, Henderson is hoping the club's fans can play their part in the closing stages of the season.
"The crowd have been fantastic throughout," he added.
"They've been really, really good. Supporting us the whole way. We've got to put on a good performance for them.
"We've got to work really hard like we have been and hopefully get the three points."
Watch Liverpool take on Manchester City live on Sky Sports 1 on Sunday.