Premier League: Liverpool defender Mamadou Sakho ready to face Manchester City
Mamadou Sakho is adamant Liverpool deserve to be top of the Premier League and is ready for 'D-day' against Man City.
Last Updated: 09/04/14 7:42am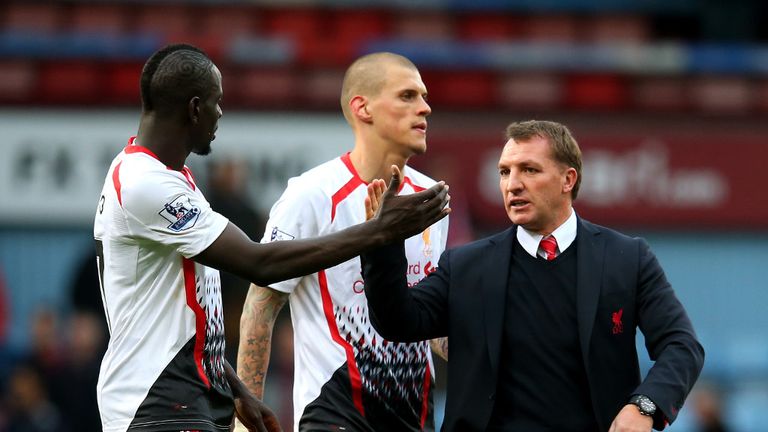 Liverpool welcome City to Anfield at the weekend with a four-point cushion over their opponents, but Manuel Pellegrini's side hold two games in hand.
The outcome of the game could play a decisive role in the destination of the title, with Liverpool on a run of nine successive wins as the club try to become champions for the first time since 1990.
Sakho, whose start in Sunday's 2-1 win at West Ham was his first since late December following a leg injury, underlined the importance of the City game and is looking forward to the contest.
"Of course this could be the biggest match Liverpool have played in 24 years," Sakho is quoted by several newspapers.
"You win three points but it's worth a lot more. It is a match that will place the winner in the best position to win the title.
"I hope we win. In any case we are ready for combat. We play at home and have our fans behind us. We will give everything.
"Ever since I arrived at the club, I said it. I told my team-mates that we are capable of winning the title.
"We have the quality and we just have to believe it. And - voila! - as the season progressed we saw Liverpool grow in strength playing such beautiful football.
"We've not stolen the position where we are today. We deserve to be where we are. We are confident about facing their strikers. City score a lot of goals but so do we.
"It will be two beautiful attacks against two strong defences. It's a top match pitting two top teams against each other fighting for the title.
"I have not spoken a lot about matches before we play them. We will see on D-day who is better prepared to take the points.
"The last time Liverpool won the title I was four months old and now I am 24 - I had just been born. Honestly, we will give everything until the last second of the last match."
Sakho joined Liverpool from Paris St Germain last summer and the French defender has praised the influence of manager Brendan Rodgers.
He added: "Rodgers manages to get the maximum out of every player. It's hugely important and not every coach has that charisma.
"He must keep all the players interested and each time he calls up a player they respond with a performance. Like I did at West Ham.
"It's been four months and I haven't played with injury. I had the chance to express myself, and I was there. I felt like a lion before the match. It had been four months and I was hungry to come back strongly."