Premier League: Liverpool boss Brendan Rodgers welcomes pressure
Brendan Rodgers claims to be thriving under the pressure which accompanies Liverpool's Premier League title bid.
Last Updated: 11/04/14 6:17am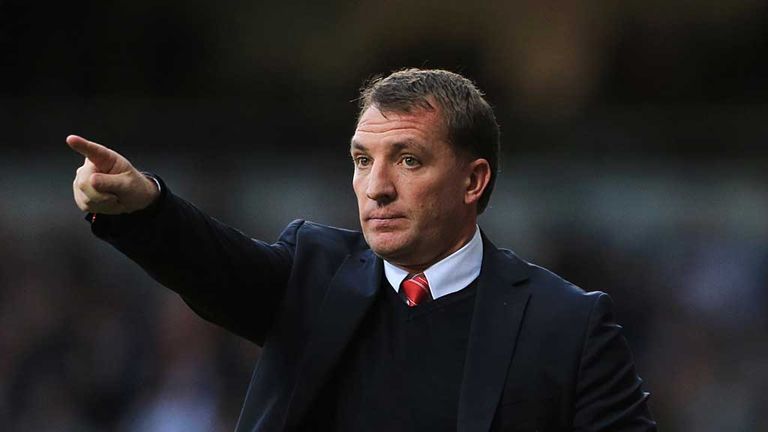 Once a regular occurrence at Anfield, 24 years have passed since the last top-flight title celebration on Merseyside.
That wait could soon be over, but there is still work to be done if Rodgers is to be the man to deliver English football's grandest prize.
He has Liverpool sat top of the table, two points clear of the chasing pack but with potentially pivotal clashes against fellow hopefuls Manchester City and Chelsea to come.
Rodgers is aware that expectation is rising with each passing fixture, with Liverpool having won their last nine in a row, but says he enjoys working under such circumstances and will look to embrace the challenge.
He said in the Daily Star: "I'm loving every minute of it.
"This is brilliant. I may not have been in this position before, but I have been in football a long time.
"This is only my fifth year as a manager, but I've been stood on the touchline coaching for 20 years. I'm really enjoying seeing us develop.
"When you play and work for a club like Liverpool, there's pressure every day of your life.
"I walk past the European Cup every day when I come into the training ground. That can be pressure, but only if you let it be pressure.
"We've worked hard all season to be in this position. Now we're there, we're going to fight and work even harder.
"I've been through much worse things in my life than being in the title race at the top of the Premier League. It's insignificant in terms of some psychological things which have gone on."