Football ready to remember Hillsborough disaster with silence and delayed kick offs
Matches in English football this weekend will have delayed kick-offs to mark the 25th anniversary of Hillsborough.
Last Updated: 14/04/14 10:08am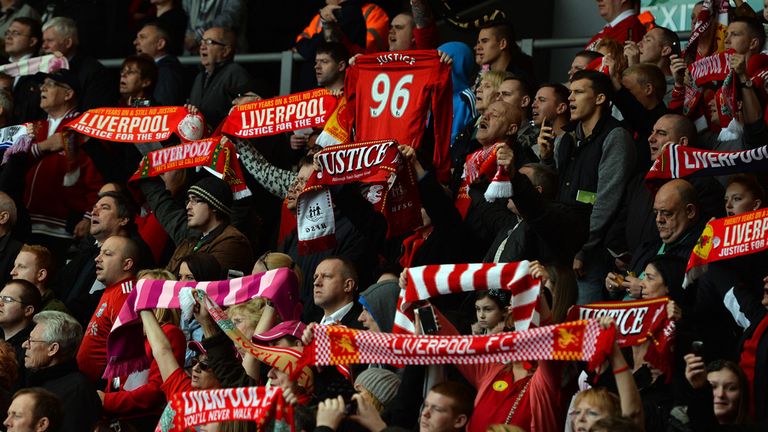 The tragedy unfolded at Liverpool's FA Cup semi-final against Nottingham Forest on 15 April 1989, with the game halted six minutes after kick-off as players became aware of events in Sheffield.
The delay in kick-off times for matches taking place between Friday and Monday recognises that fact, with a further minute of silence to follow before games get under way.
This season's FA Cup semi-finals take place at Wembley on the anniversary weekend and they too will take part in the tribute.
Arsenal's tie with Wigan on Saturday will now begin at 5.07pm, while Hull's game against Sheffield United will kick off at 4.07pm on Sunday.
Liverpool manager Brendan Rodgers admits everyone associated with the club is still deeply affected by the disaster and he welcomed the opportunity to pay tribute to those who died when they play Manchester City in a crucial Premier League game at Anfield on Sunday.
"It gives us great commitment and motivation, of course," said Rodgers.
"We'll get a chance to commemorate Hillsborough next week. It's going to be a great atmosphere at the weekend and, of course, the significance of Hillsborough for the world is to be marked.
"For us, we carry it every day of our lives here, as a manager, as players, as the supporters. Ninety-six people died and the victims of that and the families are with us every day of our lives.
"That is one of the huge reasons why we try to work well to give them that comfort and support that their team and club is moving continually forward.
"So this weekend will be huge for that but also we get the chance to pay our commemorations in the early part of next week."