Liverpool midfielder Jordan Henderson is ready to face Manchester City
Jordan Henderson is confident Liverpool will more than match Manchester City when the teams clash at Anfield on Sunday.
Last Updated: 14/04/14 10:05am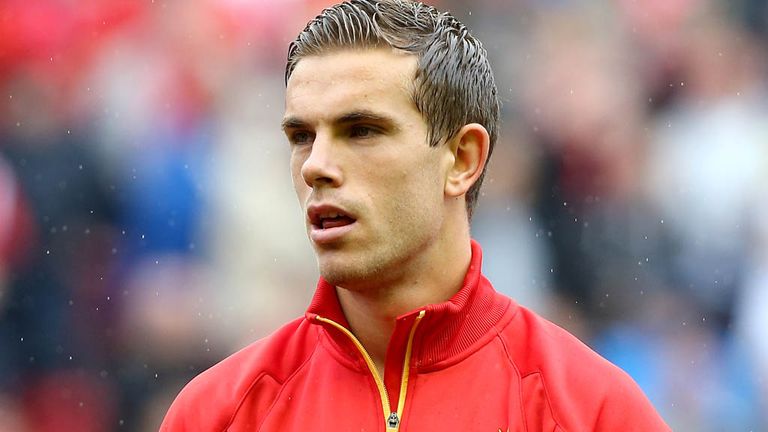 The match is being dubbed as 'the title decider' and Henderson feels the Reds are ready to take three points on their own turf.
The midfielder said: "They have some very good players. Yaya Toure is one of them, but they have other great players in other areas so everyone needs to make sure they are ready and I am sure we will be up for it.
"We have some good players ourselves and if everyone performs to the best of their ability we will have a good chance.
"We have a lot of young lads in the team with a lot of energy and great work-rate, so I think that has really showed, pressing high up the pitch.
"Steven Gerrard has been fantastic in the deeper role, expressing his passing, and that has been a major point for us.
"We are full of confidence at the minute and we are playing some great stuff and working really well for each other.
"We have to keep doing what we have done all season. We have been really high on confidence and flying all season, so hopefully we will keep that going and give everything for the game.
"It is a big game but at the same time we have five big games left.
"It is a very important game, it is a massive one, but we have to treat it as another game.
"The fans have always been brilliant but I am sure it will be bouncing again on Sunday and they give us a little advantage."