Premier League: Liverpool's Steven Gerrard stresses importance of Norwich game
Liverpool captain Steven Gerrard has warned against complacency as the Reds prepare to take on Norwich on Sunday.
Last Updated: 15/04/14 9:58am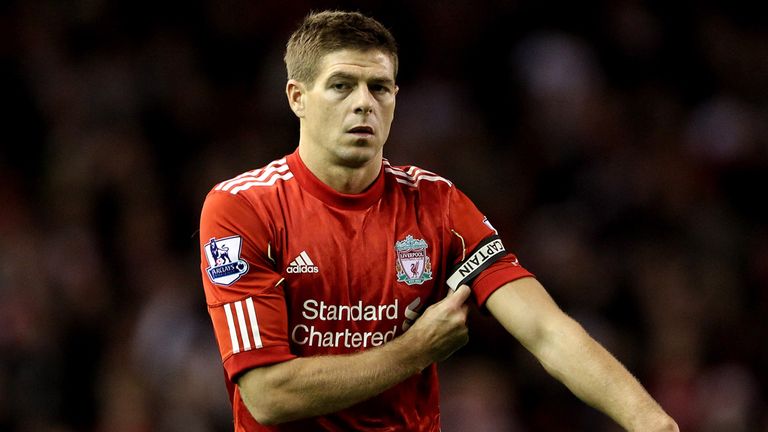 The Reds will head to Carrow Road after claiming an emotional 3-2 victory over title rivals Manchester City on Sunday, and Gerrard wants them to treat the game against the relegation-haunted Canaries with the same importance.
The England captain has also evoked the spirit of Liverpool's famous Champions League final comeback against AC Milan in Istanbul in 2005, when they trailed 3-0 at half-time before eventually winning on penalties.
"We have to treat Norwich like we treated AC Milan in 2005," said Gerrard.
"We have to forget what colour their kit is and the personnel wearing it and treat them as the best players in the world.
"We have to forget where we are and forget what we've done. We have to prepare for Norwich like it's the last game of our careers.
"Every game is going to get bigger and bigger because we are getting close to that last game of the season.
"Of course Man City was always going to be huge at Anfield because they are in the race with us but Norwich now become Man City, Norwich now become Chelsea, Manchester United - that's how big it is."
The victory over City was Liverpool's 10th successive league win and kept them two points clear of Chelsea at the top of the table with four games remaining.
"You get nothing for 10 successive league wins apart from a pat on the back, and we've had plenty of those," said Gerrard.
"What is key as a footballer is getting something to show for all the hard work - we could go and win 13 in a row and lose the last one and we won't get anything, no one will remember it.
"The only thing people will remember is if we go on to achieve what we all want."
Watch Norwich v Liverpool live on Sky Sports 1 at midday on Sunday.