Liverpool boss Brendan Rodgers expects a tough test against Chelsea
Brendan Rodgers says Chelsea pose a significant test to his Liverpool side, regardless of their starting XI.
Last Updated: 25/04/14 5:03pm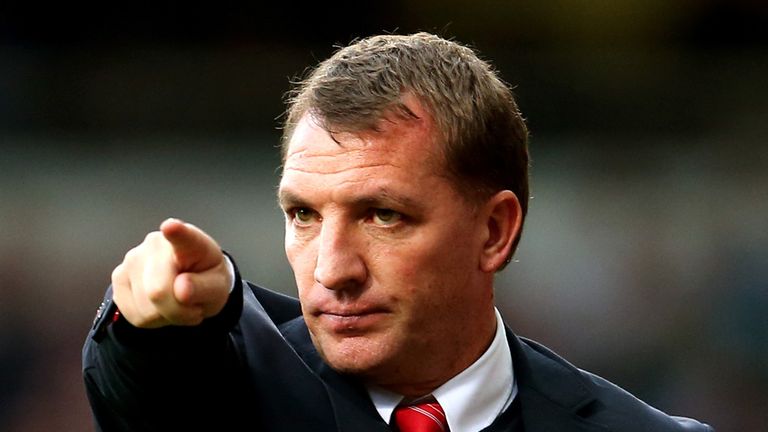 Blues boss Jose Mourinho suggested this week that he would field a weakened side for the clash at Anfield with a view to keeping key players fit for the Champions League semi-final second leg with Atletico Madrid the following Wednesday.
Sunday's game is extremely important in the race for the Premier League title, with leaders Liverpool five points ahead of second-placed Chelsea with three games to go and Manchester City six points off top spot with a game in hand.
And Rodgers insists he is preparing himself and his team for a big test.
"I saw suggestions that he may play a weakened team, but I think it is hugely disrespectful to some of their players if they are deemed to be the weaker ones in the squad," said Rodgers.
"Whatever team they put out it will cost more money than ours and be more experienced than ours.
"It is difficult because they have the game in midweek. There is no doubt that if they put the same team out on Wednesday as on Sunday there will be a cost to that.
"We've seen it with Manchester City. When they played us it was an intense game because of the nature of our game - we work tirelessly and are aggressive in attack and defence.
"And when they played Sunderland after that it had a real cost and they ended up drawing the game."
Rodgers also dismissed suggestions that Mourinho, whom he worked under during the Portuguese's first spell as Chelsea boss, was engaging him in mind games.
"It is certainly not mind games from him to myself," said Rodgers. "He knows me well enough to know it wouldn't bother me one iota what anyone says or does. Jose is a winner and he will not give up."
Liverpool finished seventh last season, 28 points behind league winners Manchester United, and regardless of how this season's title race pans out, Rodgers believes his side have done themselves proud.
"Everyone will have looked at it at the start of the season and seen it as a big challenge for us to even be in the top four," he added. "With three games to go, to have confirmed our place in the top three and in the Champions League shows the effort our players have put in and the quality we have shown. It is remarkable.
"But I am not surprised because of how the players have worked and played consistently. It is good for us and we just want to keep it going.
"We know Sunday is a significant game but over our last 11 games (all of which Liverpool have won) we have played a lot of significant games.
"This is another big hurdle but it is three points at the end of it. Our focus is very much on the next game.
"We are playing with lots of confidence. We have had to show a lot of qualities in recent games and they will put us in good stead."
You can watch Liverpool's game against Chelsea live on Sky Sports 1HD from 2pm.