Premier League: Liverpool boss Brendan Rodgers not surprised by title challenge
Brendan Rodgers wants his players to enjoy the title race irrespective of where Liverpool finish in the table.
Last Updated: 30/04/14 12:12pm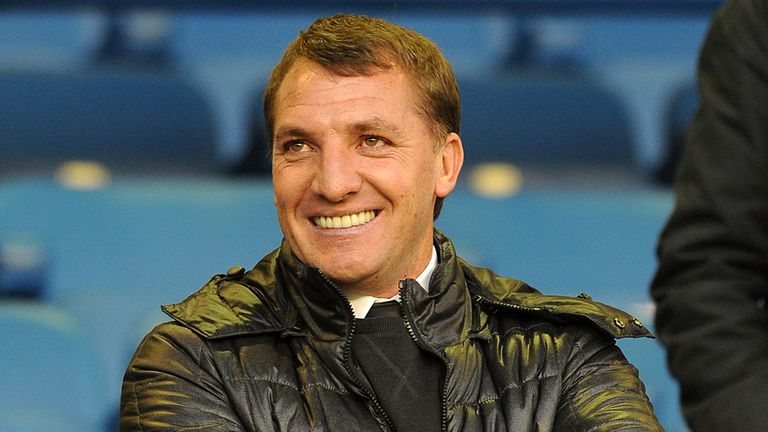 Liverpool still lead the Premier League, but Sunday's 2-0 home defeat by Chelsea means the title is no longer in their hands, if Manchester City win their remaining three games.
Qualification for the UEFA Champions League has already been achieved and Liverpool are guaranteed to go straight into the group phase next season.
Rodgers expects his team to improve from the experience of being involved in the title fight and has been delighted with Liverpool's season.
"It's good to be involved in this and it's the only way you gain experience. No matter where we finish, we will look to build on it, and press on from this position," said Rodgers.
"We will embrace it. We still have work to do. We will go again and progress from here, but we are enjoying this position.
"We want to win, of course, and we are in a brilliant position. But we must enjoy it - this is brilliant, the supporters are loving it, we are showing the real scale of the club and what these players are about, and that is just as important."
Liverpool had not been considered realistic title contenders prior to the start of the season, but Rodgers has not been surprised by his side's 'remarkable' campaign.
He added: "I just reminded the players of the values of how we work.
"We have a way of working and I take pride in that. We might not have got the result against Chelsea, but you have seen over the course of the season we have made great strides and we will continue to.
"At the start of the season, people saw it was a real challenge for us to be in the top four. So with two games to go to be in the top three, really, really challenging, it's something that is really remarkable.
"But I'm not surprised, because of how we have worked and level the players have performed at. The games we won on our unbeaten run were exceptional, we were outstanding, and I have reminded them of that."