Premier League: Mamadou Sakho urges Liverpool not to to change their style
Mamadou Sakho says Liverpool must stay true to their values ahead of their last two Premier League games of the season.
Last Updated: 02/05/14 10:29am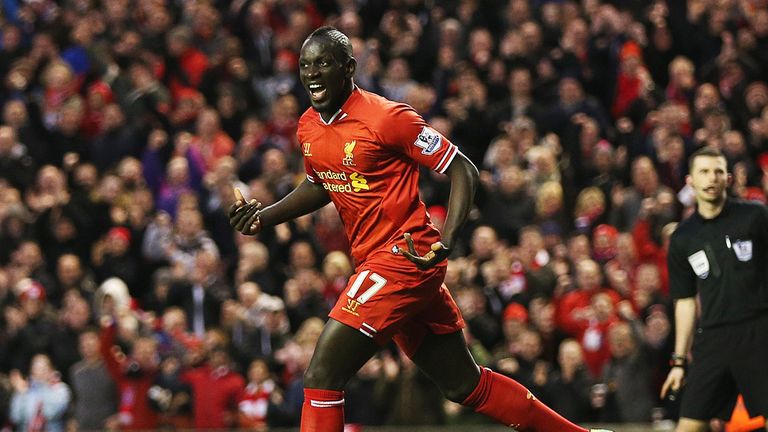 Liverpool's 11-match winning run in the Premier League was halted by Jose Mourinho's side who remain firmly in the title picture as the season enters its final stretch following their 2-0 win at Anfield.
And towering centre-back Sakho believes Liverpool cannot afford anything less than two wins from their remaining games against Crystal Palace and Newcastle if they are to sustain their title challenge.
"Everything is going well, we are fine. Everything is cool," he told the Reds' official website.
"We have to remain calm and relaxed. Like I said, everything is going well, even though we lost that game. But that defeat, it's in the past now, it's behind us.
"We now have to focus on what's ahead of us, meaning the next two games. And we mustn't change anything, we should remain true to ourselves and play our own game and then try and win those two matches so we can grab those six points."
Sakho was a big-money signing for Liverpool manager Brendan Rodgers, who reportedly paid Paris Saint-Germain £15million for the Frenchman's services last summer.
The 24-year-old believes Liverpool have reaped the dividends of all pulling in the same direction this season and credited the fans for their contribution in Liverpool's successful league campaign.
"I think we have shown great strength of character this season," he said.
"It's all happened in a quite natural way because the team gets on really well together, we have a fantastic manager, exceptional backroom staff and magnificent supporters.
"The support is fantastic. This is the Liverpool family. The supporters are very, very important for the team and the club.
"With this big family, Liverpool can only keep moving forward and we can only keep growing, it's as simple as that.
"When people tell me Liverpool are a good team, I say it's not just the players and the staff - it is the players, staff and the city. For me, Liverpool is a country because the supporters are fantastic."
Sakho added: "Throughout this season, we've both been equally valuable. The supporters have been fantastic all season but so have the players, it's been a joint effort, so we can thank them and they can thank us."