Champions League: Liverpool manager Brendan Rodgers admits top four finish was tough
Brendan Rodgers admits Liverpool's rich trophy-laden history made regaining Champions League status a huge challenge.
Last Updated: 21/05/14 8:36pm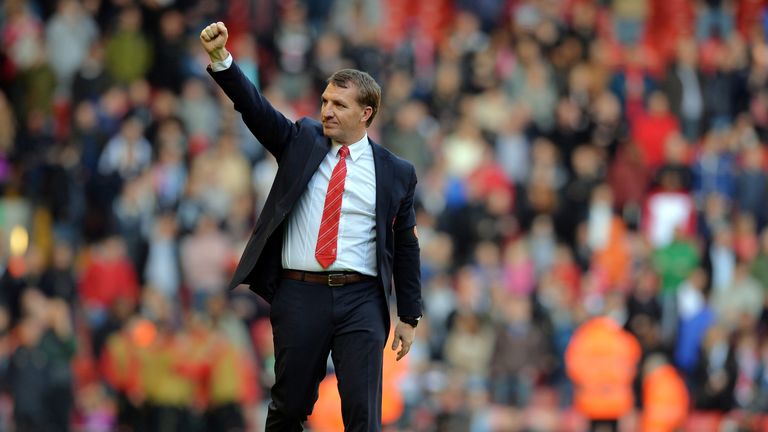 Liverpool's primary objective for the season was to return to Europe's premier competition, but they exceeded expectations by remaining in the hunt for the Premier League title until the final week of the campaign.
And the Liverpool manager insists securing top-four qualification was a significant challenge for his side.
"I left pre-season in a good moment, finished with a real team spirit and at that point we were clear we wanted to fight for a Champions League position," Rodgers told the club's official website.
"It was a huge challenge, purely because of the size and greatness of the club.
"It was five odd seasons since we had played at that level and the investment that goes in, and what teams were spending to try to get in there, never mind stay in there, was obviously significant, so for us we knew it would be a big challenge."
Liverpool's sports psychiatrist Dr Steve Peters, who will assist England during the World Cup in Brazil, believes this could be the start of another glorious chapter in the club's history.
"They have had their best season for 24 years and my own belief is that it is the start of a golden era for the club," he told the Liverpool Echo.
"They have established themselves as a team and winning the league again will be just a matter of time."
Meanwhile, Denmark manager Morten Olsen believes Daniel Agger will get frustrated if he remains behind Martin Skrtel and Mamadou Sakho for a place in Liverpool's starting line-up next season.
"You may ask Daniel about it," he was quoted as saying by Danish newspaper Bold. "He can best gauge how it looks now and, more importantly, for next season.
"Of course he should be playing, but he needs time. Otherwise I believe we will have a frustrated and irritated captain. I hope he will make the right choice."