Premier League: Brendan Rodgers signs long-term deal at Liverpool
Liverpool have confirmed manager Brendan Rodgers has signed a new long-term deal.
Last Updated: 27/05/14 10:04am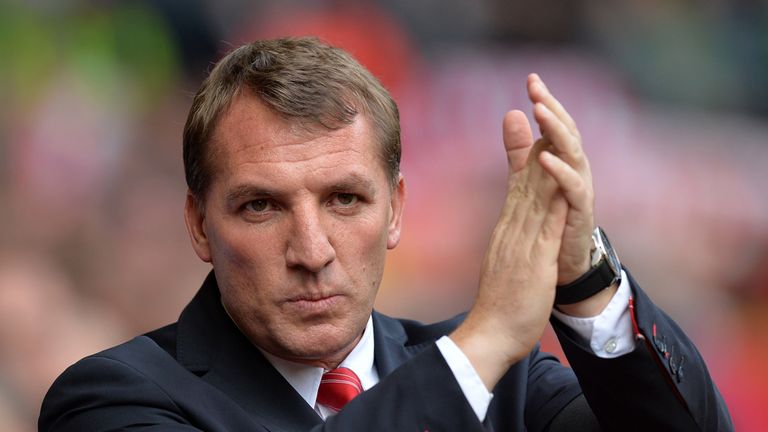 Rodgers helped secure the club's return to the UEFA Champions League this season when they narrowly missed out on winning the Premier League.
Liverpool came within two points of their first title since 1990 and Rodgers attracted widespread praise for their entertaining style of play.
The length of Rodgers' new deal was not specified and he said: "I am both humbled and privileged to be offered the chance to extend my stay at this great club.
"I am very happy to build on the foundations we have built over the last two years and now we move onto the next phase which I believe will be as exciting, challenging and rewarding.
"I would like to place on record my thanks to the players and staff, who have been absolutely brilliant for me since the day I started at this great football club.
"I am grateful to our owners and senior management team who have supported me and who share my vision of how we can progress on the field.
"Finally, I must thank the supporters who are at the heart of everything we do here. I am honoured every day to lead this team and I thank the fans for their continued support as together we strive to bring success back to Liverpool Football Club."
Talk of the new contract began three months ago but Rodgers put any negotiations on hold, knowing the offer was there and he would accept it, in order to concentrate on the title run-in.
"It was very important for me (to wait until the season had finished)," he added. "We were talking through the season but my focus was really on the team and the supporters.
"I wanted to just make sure we could focus entirely on what we were doing and on the job in hand - any contract talk we would speak on afterwards.
"There's still a lot of development in the club for me and it was always going to be straightforward once the season was finished because I love being at Liverpool.
"It's a huge privilege for me to manage this club and to have been offered the opportunity to carry on with the work I have been doing over the last couple of years.
"We've got a bunch of players now that are very hungry, who are very committed to helping Liverpool."
Principal owner John Henry and chairman Tom Werner said in a statement: "We are very fortunate to have a hugely talented individual leading our football performance and in whom we place our trust to deliver the vision we share for Liverpool Football Club.
"Brendan is at the heart of what we, as an ownership group, are trying to achieve on the pitch. This season has reaffirmed everyone's belief that we can bring football success to Liverpool and we are all committed to working together to achieve that.
"Players and supporters have made it clear how important Brendan is to our success and so to have him commit to us for the long term is a great boost for everyone going forward."