Transfer News: Liverpool goalkeeper Pepe Reina is unsure about his future
Liverpool goalkeeper Pepe Reina is not sure where he will be playing football next season.
Last Updated: 28/05/14 2:28pm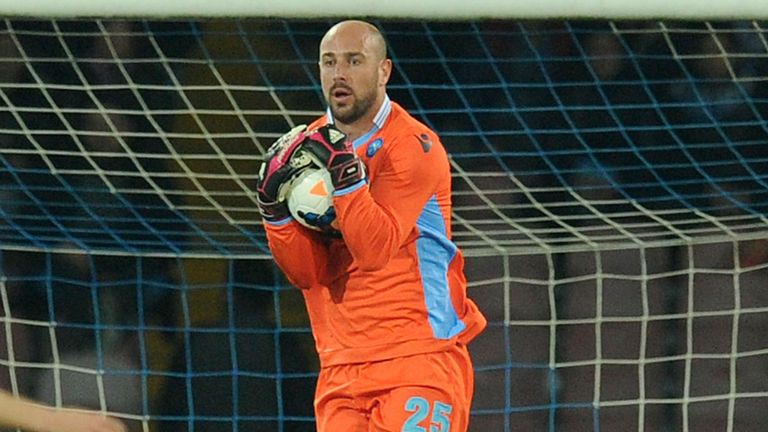 Reina, who is currently training with Spain ahead of the World Cup, is still a Liverpool player with two years left on his current contract at Anfield.
The 31-year-old does not appear to be in Liverpool manager Brendan Rodgers' long-term plans and has been linked with a return to La Liga after a solid campaign with Napoli, but Reina is keeping his focus on the World Cup.
"Right now I'm only thinking of La Roja (Spain's national team)," Reina said.
"With regards to a new club, I will first have to speak to Liverpool.
"My season on loan at Napoli has been very positive and I thank the Napoli people and the club.
"With Barcelona there is nothing, they have just acquired (German goalkeeper) Marc-Andre Ter Stegen, hence they have that role covered.
"I haven't had any contact either with Atletico Madrid, I think they will do all they can to keep (Thibaut) Courtois.
"I will return to be a Liverpool player but I think I'm not in the coaching plans."