Premier League: Liverpool's Luis Suarez aims to keep improved image on pitch
Luis Suarez feels he has gone a long way this year towards becoming a role model rather than one of football's bad boys.
Last Updated: 04/06/14 6:56am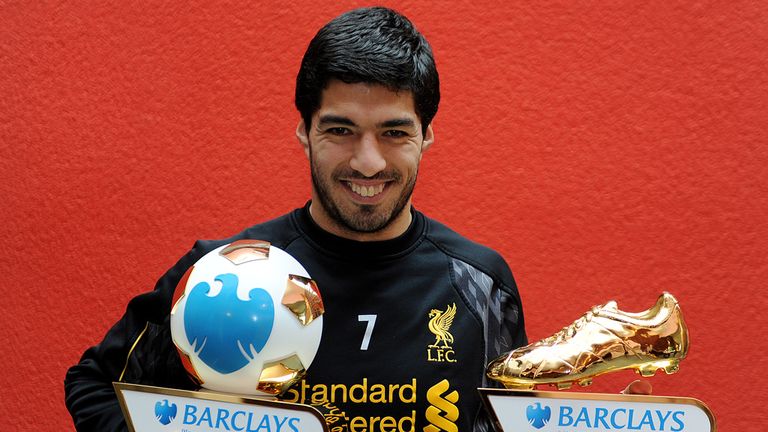 The Liverpool and Uruguay striker's image was at an all-time low last summer after he bit Chelsea's Branislav Ivanovic during a game to earn a lengthy ban and then agitated for a move away from Anfield.
But those negative headlines have been put behind him since, with Suarez scoring 31 goals in a remarkable campaign and sweeping the end-of-season awards as the Reds secured a return to the Champions League.
He is now trying to get back to full fitness after knee surgery before Uruguay kick off their World Cup campaign next weekend.
"I want to change the bad boy image that has stuck for a bit because I don't think I am at all how I have been portrayed," Suarez told Sports Illustrated.
"I would like that to change because it's awful to hear and read what is said of you.
"On the field, sometimes passion overwhelms you and you do things you regret afterwards. At the same time, you have a chance to learn from those things.
"I think I [have] been a role model since last summer; I have been professional, and I have the desire to forge ahead and play well regardless of what is said to me.
"I've had some attitudes on the field that weren't very good for my image. But those weren't really me. Outside the field, I'm very shy.
"I realised I had to adjust my attitude on the field, to continue to play well but without the bad attitude."