Transfer news: Napoli president still unclear whether Pepe Reina will sign permanently
Last Updated: 04/06/14 7:39pm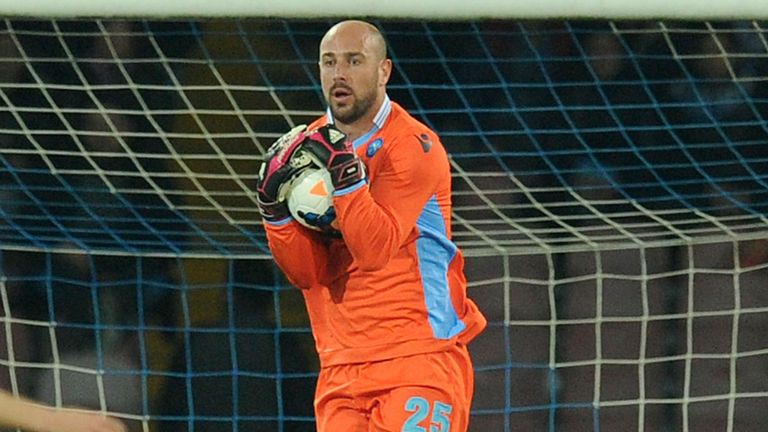 Napoli president Aurelio De Laurentiis says that it still remains unclear as to whether Pepe Reina will sign permanently this summer.
The 31-year-old goalkeeper, who spent last season at the Serie A side on loan from Liverpool, has another year remaining on his current deal at Anfield but does not appear to be in Brendan Rodgers' long-term plans.
Reina has been named in Spain's 23-man squad for the World Cup after an impressive season in Italy in which he featured 40 times in all competitions.
De Laurentiis is cautious of safeguarding the club's financial situation and although he is already planning for new arrivals at Napoli, he admits a deal for Reina would need to suit all parties.
"We'll take three reinforcements," he told the Italian media. "We esteem him (Reina) very much, but you have to agree in twos to sign a contract.
"If there is a conversation you can find an agreement, otherwise not. However, the most important thing is the economic health of the club.
"Napoli respected financial fair play for many years and this is important because it gives tranquillity and certainty to players who know all over the world that when they arrive at Napoli, they won't have delays for their salary payments."