Transfer news: Rafael Benitez will not attempt to bring Pepe Reina back to Napoli
Last Updated: 16/06/14 3:22pm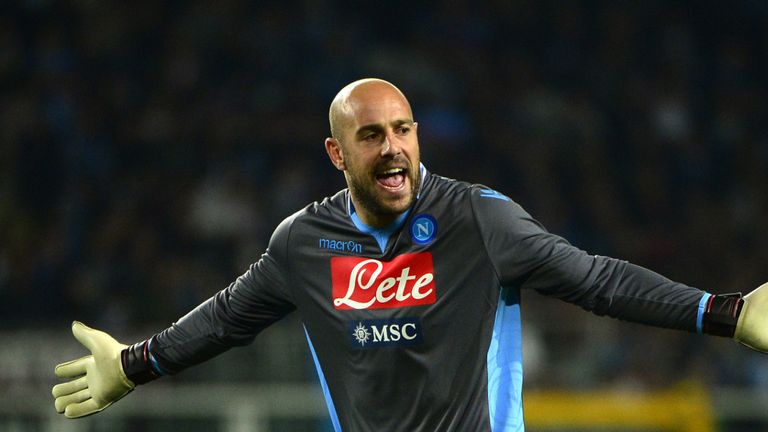 Napoli coach Rafael Benitez appears to have ended speculation that Liverpool goalkeeper Pepe Reina could return to the Serie A club.
The Spain international has slipped behind Simon Mignolet in the pecking order at Anfield and manager Brendan Rodgers allowed him to spend last season on loan at Napoli.
Reina, who has two years left on his Liverpool contract, said last week he was open to the prospect of playing again for the Italian club.
But Benitez already has two shot-stoppers at his disposal and ruled out another reunion with the 31-year-old, who played under him at Liverpool.
"We don't seek a goalkeeper," Benitez said on his official website, www.rafabenitez.com.
"Rafael, with whom I keep in touch often to monitor his progress first hand, (Mariano) Andujar and (Roberto) Colombo are a sufficient guarantee for our goal."
Rafael Cabral has been absent since February with a knee injury but is nearing full fitness, while Mariano Andujar is back from a loan spell and veteran Roberto Colombo remains at the club.