World Cup 2014: Daniel Sturridge says England have the confidence to qualify
Last Updated: 17/06/14 9:04am
Daniel Sturridge says the England squad has the 'confidence and adrenalin' to recover from their defeat to Italy and qualify for the World Cup knockout stage.
Sturridge scored England's goal in their 2-1 loss to the Azzurri in Manaus on Saturday night, a result which means they cannot afford to lose either of their remaining fixtures.
Next on the schedule is Thursday's match against Uruguay, for whom Sturridge's Liverpool team-mate Luis Suarez is due to return from injury.
The South Americans will themselves be looking to bounce back from a loss after they crashed 3-1 to Costa Rica in arguably the biggest upset of the tournament so far.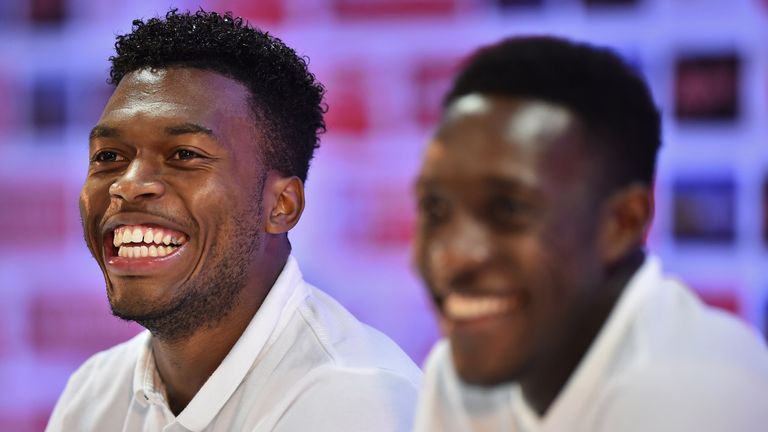 But Sturridge says the England squad are certain they can qualify for the round of 16 and that they will not be reliant on results from elsewhere.
"From what I've learned playing for Liverpool, it's best to get the job done when it's in your own hands," he said. "You can't ask for favours from anybody.
"We're feeling very confident. We understand what we have to do and it's not rocket science. We need a minimum of four points from two games.
"There's a lot of confidence and adrenalin around the camp. I don't think there's any nerves or any anxiety.
"You have to get it out of your system quickly. There's not much time between games and you have to get over it as quickly as possible. That's very important and we realise that.
We played well and didn't get the result but we know if we keep playing like that, then we will get results.
Daniel Sturridge
"We played well and didn't get the result but we know if we keep playing like that then we will get results. It's not a question of if we'll win games but when we'll win them."
The main tactical talking point within the England camp has been how manager Roy Hodgson will use Manchester United forward Wayne Rooney.
Rooney lined up on the left of midfield against Italy and although he created Sturridge's goal, he has been heavily criticised for his performance.
The suggestion is he would be happier playing in a central role but his Old Trafford club-mate Danny Welbeck feels that may be being overstated as Rooney has played wide in several key United games.
"You're not picking the team and you have to respect the manager's decision and give it your best shot," he said.
"I know Wayne's experienced, he can handle pretty much any situation because he's been through a lot in his career.
"You say that's out of position but he's played there lots of times for Manchester United, not just in the Premier League but in Champions League semi-finals and finals."