Premier League: Liverpool midfielder Suso returns from loan in Spain 'ready to fight'
By Emma Webb
Last Updated: 13/07/14 5:50pm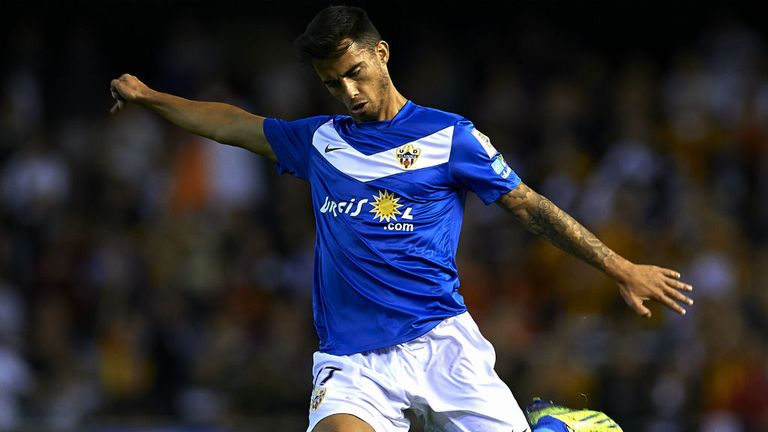 Liverpool midfielder Suso is back from Spain with just one aim - to fight for a first-team place at Anfield.
After racking up 20 appearances for Liverpool whilst still a teenager in the 2012/13 season, the Spanish-born star sought a loan switch for the following season to further his development.
La Liga strugglers Almeria offered the then-18-year-old a home, and he clocked up 35 appearances in all competitions, contributing three goals as they fought successfully to avoid relegation.
Now back at Anfield, 20-year-old Suso is older, wiser and in his opinion, a much-improved player for his stint abroad.
"After the season in Spain, I think I have become a better player - I learned a lot," Suso told Liverpoolfc.com.
"Obviously Liverpool are going to sign a lot of players because we are in the Champions League this season, and we have to have a good squad because there are a lot of competitions.
"But if I fight for my place, I do my best every day in training and when I have the chance to come on or start a game, if I do well, I could have chances to play a lot of minutes in the first team.
"I came here in December at Christmas when I had my week of holidays. In Spain, we have a one-week break at Christmas and I came here for two or three days to have a meeting with the manager.
"He talked to me, said he was happy with what I was doing and said that this season he wants me to stay here. I want to stay here and sign a new deal."
Suso is under no illusions as to the pressure of top-flight football, and is in awe of Liverpool and the challenge ahead.
"For me, there is no bigger club than Liverpool. The crowd, the people, the stadium and the Kop - that's a feeling that you cannot explain. You have to live that just to know what you feel," he added.
"It's a really good experience. Last season I was at many stadiums and I never saw a stadium like Anfield.
"My option is to stay here, sign a new contract and fight for my place."