Premier League: Liverpool boss Brendan Rodgers hopes Philippe Coutinho will sign new deal
Last Updated: 05/08/14 1:07pm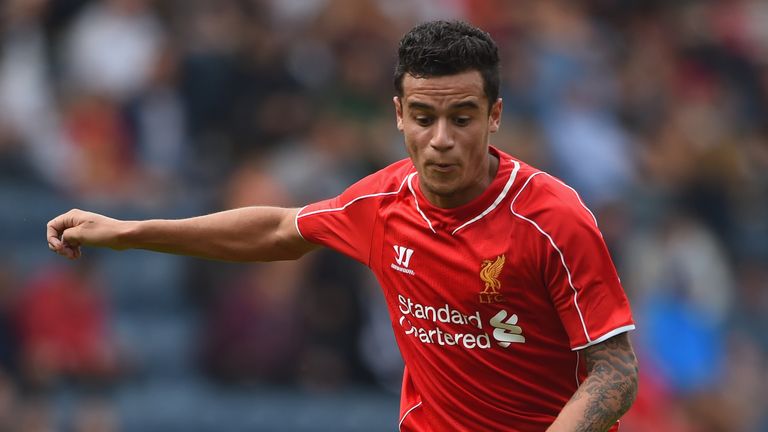 Liverpool manager Brendan Rodgers is hoping that midfielder Philippe Coutinho will sign a new contract at Anfield in the near future.
Coutinho has made a big impact at Liverpool since he moved to Anfield from Inter Milan in an £8.5million transfer 18 months ago.
Rodgers views the 22-year-old Brazilian as an important part of his side's future and he is hoping the playmaker will sign the new deal he has been offered shortly.
"I am not sure when it will be done," the Liverpool manager said after his team's 3-1 loss to Manchester United in Miami.
"I haven't spoken to any of the directors in the last few days so I am not sure where we are on that, but obviously he is someone we want to tie up for a period of time. 
"I am sure I will hear more about it when I get back on Tuesday."
Rodgers has already been busy this summer but is looking to strengthen his squad further before the start of the new season.
He added: "We've obviously got one or two players who are out who will come back and we have one or two more to bring in, so come the start of the season we will be in a real good condition."