Premier League: Rickie Lambert sure Liverpool will hit stride soon after win over Southampton
Last Updated: 18/08/14 4:10pm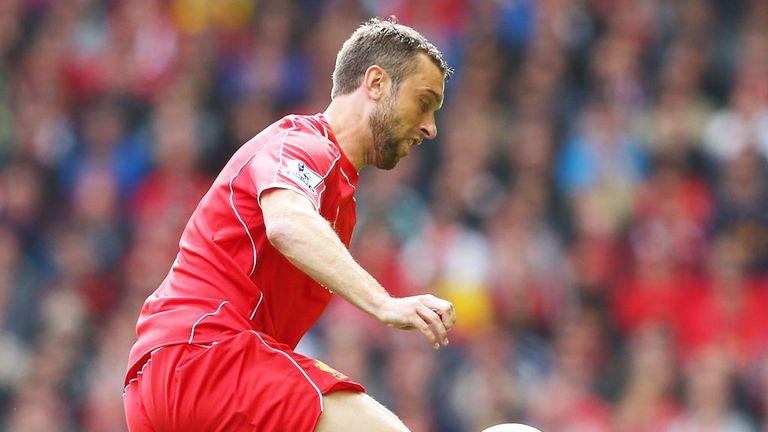 New Liverpool striker Rickie Lambert is confident the players will hit their stride after a hard fought 2-1 victory over Southampton on Sunday.
The England international came off the bench to make his competitive debut against his former club at Anfield at a time when the visitors were looking the more likely winners following Nathaniel Clyne's equaliser.
Liverpool had taken the lead when Jordan Henderson split the Saints defence with a measured pass allowing Raheem Sterling to score, and a late strike from Daniel Sturridge secured the points.
And the victory has set up the Reds for their away matches against Manchester City and Tottenham before the end of the month.
"I don't think we played badly, I just don't think it was as fluid as Liverpool can play," Lambert said.
"But I thought the first goal was excellent: a great pass from Jordan and a good finish and after some pressure from Southampton we came strong and got the win.
"It was a really hard game and it was a great three points. The first game is always nervous, you are never quite as sharp as you want to be.
"The first game everyone is excited and desperate to win and you are not sure how you are going to play and the quicker you can get that win the better.
"It makes you get into your rhythm a bit easier and faster. The win is perfect but we now have a few hard games coming up."
Lambert found himself in the unique position of being applauded by both sets of fans as he made his way onto the pitch with the 32-year-old warmly regarded by travelling Southampton fans.
"It was strange to come on against your old team-mates. I haven't had many situations like that in my career but you have to be as professional as you can," Lambert said.
"It was special from the Liverpool fans making my debut, which was a dream, and it was special from Southampton fans who showed a lot of respect and appreciation."