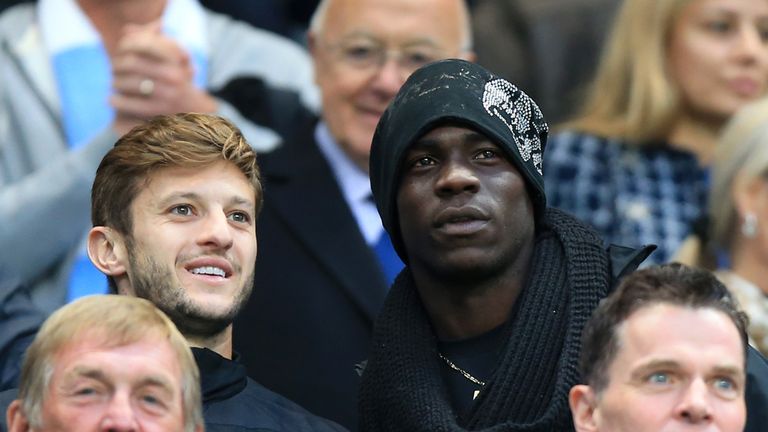 Midfielder Adam Lallana will be included in Liverpool's squad for their game at Tottenham Hotspur on Sunday.
The 26-year-old is yet to make a competitive appearance for the Reds after picking up a knee injury in the first week of the club's pre-season tour of the United States.
But manager Brendan Rodgers will take the £25million England international to White Hart Lane.
"Adam will be in the squad, for sure," Rodgers confirmed. "He has looked fantastic in training.
Of course he (Lallana) is well short of match fitness but in training for the last couple of weeks, he has been exceptional
Brendan Rodgers
"Of course he is well short of match fitness but in training for the last couple of weeks, he has been exceptional."
Rodgers will assess the condition of his three defenders that sustained problems during Monday's 3-1 loss at Manchester City, Alberto Moreno (ankle), Martin Skrtel (knock) and Glen Johnson (thigh), with the latter of the trio looking most likely to miss the contest at White Hart Lane.
Right-back Jon Flanagan is not yet ready to return as he continues to recover from a knee injury, but Rodgers is optimistic he will be in action again in the coming weeks - and with a new contract.
"He has been unfortunate with his injury record, but he is a young kid who I really, really want to be an important member of our squad," said Rodgers.
"He deserves a new contract. He did exceptionally well last season, he is recovering well from his injury and hopefully he'll be back soon, with a new deal as well."
In terms of his injury concerns, Rodgers said: "We'll see closer to the game. Young [Alberto] Moreno twisted his ankle, which was unfortunate, but he has been recovering well this week.
"Glen Johnson is probably the one that it could be difficult for, with a thigh problem.
"Jose Enrique has been back training for over a week, and looks very strong and fit. But, again, he hasn't had a lot of game time. We'll see over the next 48 hours.
"The group has been brilliant in training this week - the focus has been very good."
There may also be a debut at Tottenham for £16m signing Mario Balotelli, who has trained with the Liverpool squad this week and will be in the frame to play.
Rodgers said: "Mario is fine, he has settled in very well. He has looked fantastic in training and he is a good lad. The focus is very much on his football and he has done very well."
Watch Liverpool's Premier League clash at Tottenham live on Sky Sports 1HD on Sunday, with coverage underway from 12.30pm.