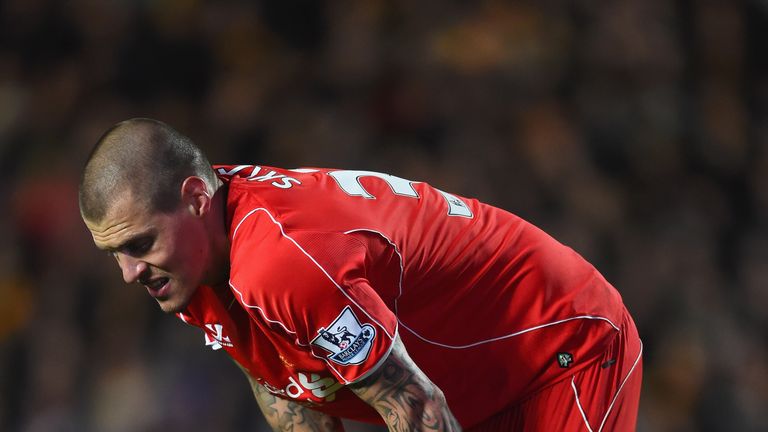 Martin Skrtel has thrown his Liverpool future into doubt after branding the club's recent contract offer 'unacceptable'.
The central defender, who joined from Zenit St Petersburg in 2007, started 48 of Liverpool's 58 matches in all competitions last season and has 12 months remaining on his existing Anfield deal.
Skrtel is understood to have been in talks over extending his contract for several months and the 30-year-old indicated he turned down the recent performance-based offer because it does not reflect his age and value to the club.
"I am still waiting for the new contract," he told Slovakian media agency Aktualne ahead of Slovakia's European Qualifier against Macedonia.
"I think a contract like this is offered to players who are much older than me or to players who have had some health complications. But I feel good and not so old to sign this contract.
"Also I think my health is OK. The contract offered is unacceptable for me. This is the reason why I didn't sign it.
"I still have a contract running with the club. There was some speculation about interest from other clubs but that is not coming from me. Now I am with the national team and will be going on holiday after that."
The contract offered is unacceptable for me. This is the reason why I didn't sign it.
Martin Skrtel
Another player whose future remains unclear is Raheem Sterling who has reportedly emerged as a target for Manchester United. United are believed to hold an interest in Sterling although there has been no formal approach for the England winger.
Sky sources understand that irrespective of any interest, Liverpool are still not prepared to part company with the 20-year-old and have no intention of selling Sterling to their rivals.