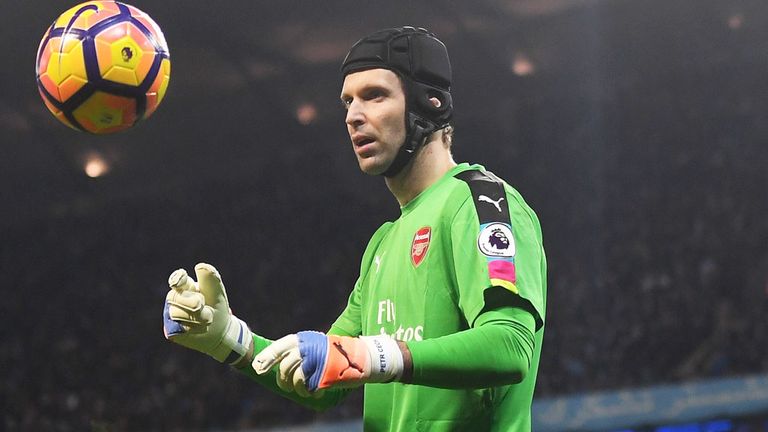 Arsenal goalkeeper Petr Cech is adamant he is still playing at a good level despite a lack of clean sheets this season.
Cech won the Premier League Golden Glove award last season but has managed only six clean sheets in 20 matches this term.
However, the Gunners still boast one of the best defensive records in the league this season. They have conceded 22 goals, the same as Manchester City with only Chelsea, Tottenham and Manchester United concededing fewer.
Cech told Arsenal's website: "So far it's a kind of a different campaign because I think I have been doing well but, if you take clean sheets, we had a run of games where we conceded at least one goal.
"The most important thing is obviously that the team wins, but it is good sometimes to have a clean sheet and that solid base at the back.
"We have conceded a number of penalties in games where it was the only goal [conceded].
"Sometimes you have these runs which are a bit unlucky against you but you would like to do something extra and find one extra save.
"Overall, I am playing at the level I need to be at."