Sutton United boss Paul Doswell feels no sympathy for Arsene Wenger
By Rory O'Callaghan
Last Updated: 16/02/17 5:39pm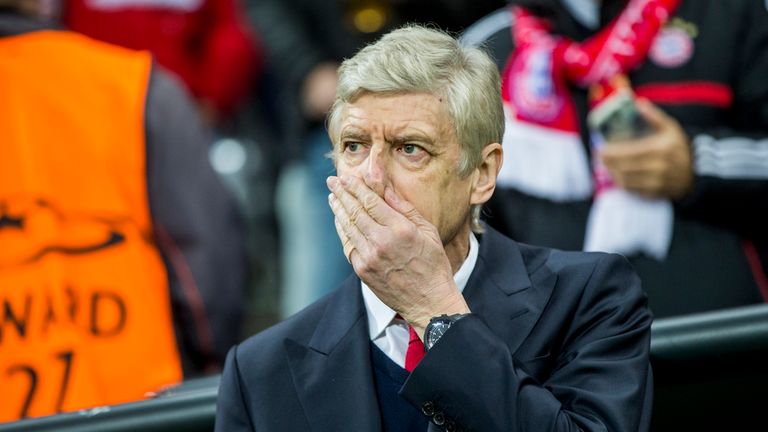 Sutton United boss Paul Doswell has no sympathy for Arsene Wenger following Arsenal's heavy defeat to Bayern Munich in the Champions League.
The Gunners are once again staring at a last-16 exit from the competition after suffering a spectacular second-half collapse at the Allianz Arena on Wednesday night.
Wenger is yet to confirm if he will extend his contract at the Emirates once his current deal expires at the end of the season and a growing number of the club's supporters have called for the Frenchman to step down from his role in the wake of the defeat in Germany.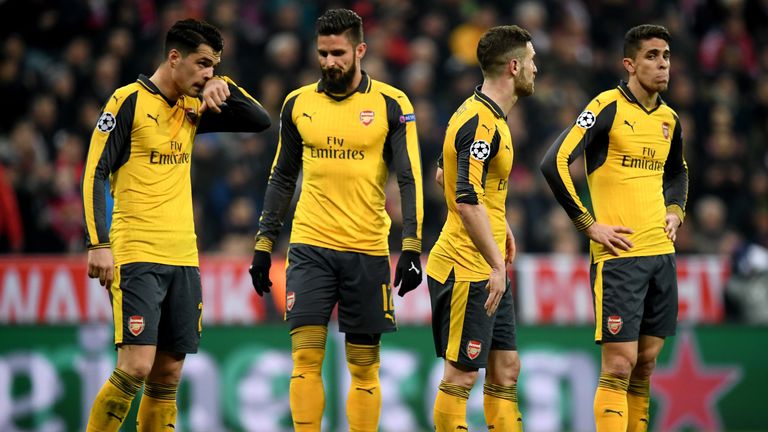 Arsenal next face non-league Sutton in the fifth round of the FA Cup on Monday night and Doswell does not feel sorry for his opposite number ahead of the match at Gander Green Lane.
"Do I feel sympathy for him? No," said Doswell. "He is well schooled, and he has been in the job for 20 years.
"Jose Mourinho, Pep Guardiola, Wenger... I don't feel sorry for them at all because they are in the mad world that is football."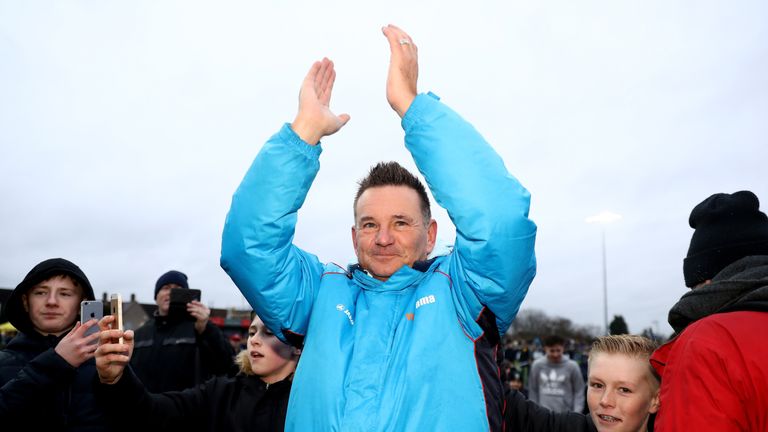 Doswell claims that Bundesliga champions Bayern, along with Spanish giants Real Madrid and Barcelona, are a cut above anything the Premier League has to offer.
"I thought for the first 47 minutes they [Arsenal] looked like, if not the better team, certainly on a par with Bayern," Doswell said.
"Then Bayern Munich went into Bayern Munich mode and in fairness I think they would have beaten any Premier League team.
"It is not a disgrace. I know the result is going to sound poor and there is going to be an overreaction but when Bayern, Barcelona and Real Madrid fancy it, you are in real trouble.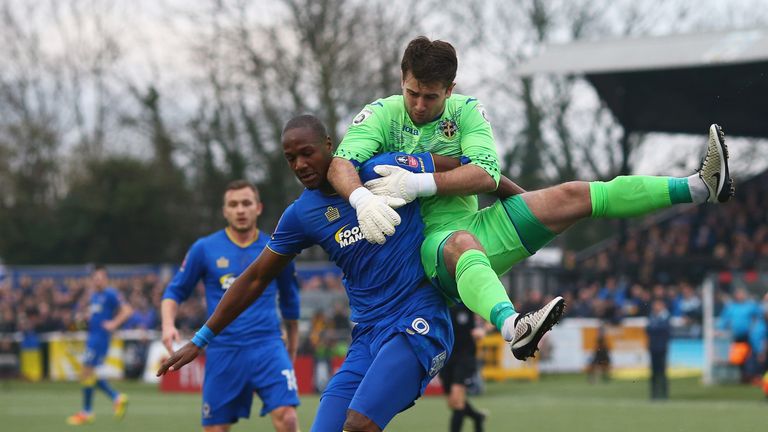 "In sport it is about levels and none of the top six English clubs can get near Bayern, Barcelona or Real Madrid. That is a fact."
However, Doswell believes Wenger has been unfairly criticised given his consistent record in the Premier League.
"Wenger is getting criticised - and I think wrongly - that he doesn't have enough leaders in the dressing room, but he has still managed to qualify for the Champions League for the last 15 years," he said.
"I would rather be in Arsenal's position than Manchester United's, who are playing in the Europa League.
"It is an open forum to criticise Arsenal and Arsene Wenger, but from our perspective we are just over the moon that they are coming here."