Should Arsene Wenger stay at Arsenal? Five former players have their say...
Last Updated: 17/02/17 6:10am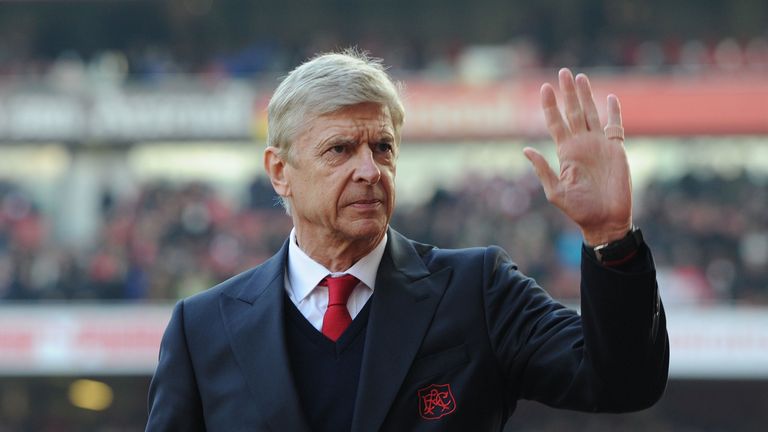 After a 5-1 defeat at Bayern Munich which has all but ended Arsenal's Champions League hopes, there is yet more pressure on Arsene Wenger.
With his contract up in the summer and no sign of a new one being signed thus far, it remains to be seen if Wenger will still be in charge at the Emirates next season.
After protests from some supporters against Wenger last campaign, struggles in domestic and European competition this season have prompted renewed calls for him to leave following more than two decades at the helm.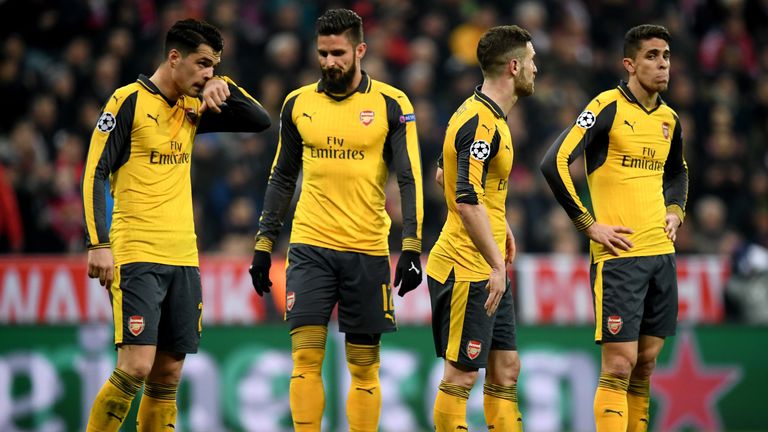 But what do Arsenal's former players think? Five ex-Gunners - including Soccer Saturday's Paul Merson and Charlie Nicholas - have their say...
"He has earned the right to decide when to leave. For the last three years he has been questioned and last year was the first time I started to turn.
"I don't enjoy saying it but the reality is that this is not the Arsenal I want to see. He deserves criticism but I feel pain for him more than anyone else.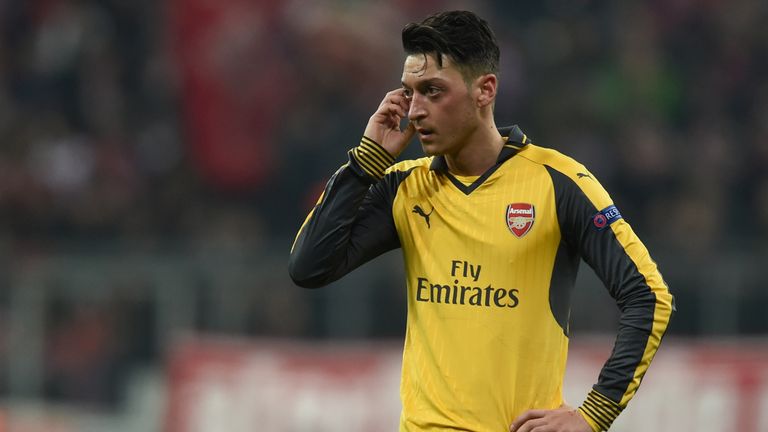 "I want him to leave with dignity and humility after the greatness he has achieved. He will decide when the time is right but I feel that time is coming.
"He cannot continue with this pain, the anxiousness he has before games and the players not reaching the level he has delivered in the past. I suspect he will say enough is enough this summer."
"I do think we've come to the end of a cycle whereby it's time for a new man with a different voice and new methods.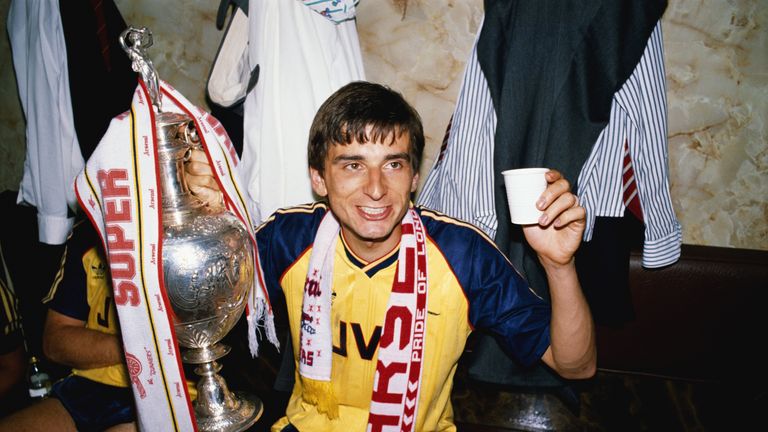 "I think if he announced today or tomorrow that he was stepping down at the end of the season he would then be revered as the legend he is at the football club.
"That toxic atmosphere would be taken away in a heartbeat and it would help the team because the atmosphere would completely change at the Emirates."
Paul Merson (1985-97): 'Blame players as well as boss'
"The manager gets the blame all the time, but at the same time he's getting let down by his players when they capitulate like that. They have got to perform and stop letting him down.
"I think the time has come for change, but not just the manager - change the players. I don't think some of the players are good enough to play for Arsenal.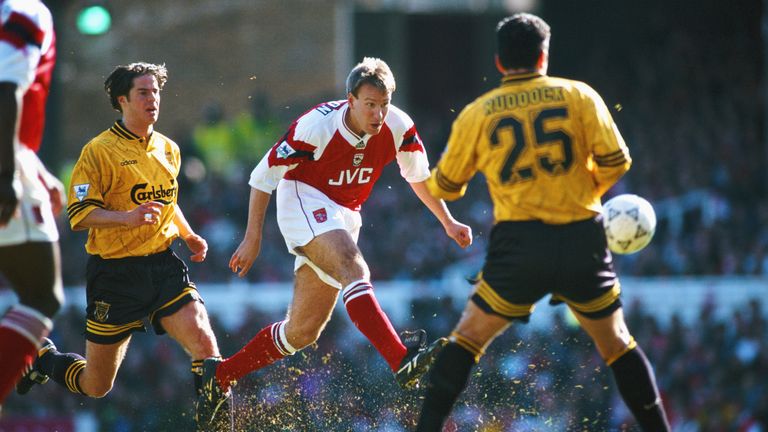 "He has accumulated a team that isn't good enough to win the Premier League and is nowhere near good enough to win the Champions League, so something has to change.
"The recruitment has been terrible, bar Sanchez and Ozil. Arsenal should have more than two top players and you've got to blame Wenger for that. He's the one who brings the players in."
Bob Wilson (1963-74): 'Onus on club?'
"He's such an intelligent man and he can only take so much. He cares for the club, he lives his life for the football club and has done for two decades now.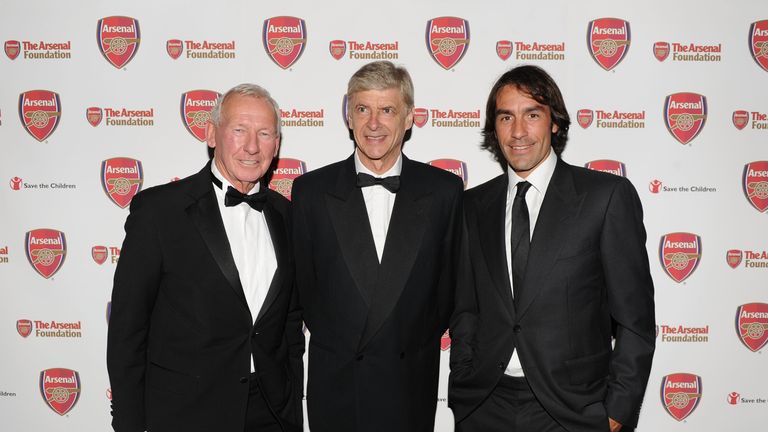 "I am asking myself: 'Will the manner in which there was a collapse at the end of that game tip him over the edge because he doesn't have a contract beyond this season?'
"Do the club need to take him out of the firing line? He's such an honourable man, he's never going to walk away from the club - you won't find that - so there are big decisions to be made."
"At the end of the season, I think Arsene Wenger knows he'll have to sit down and have a real look at where he takes Arsenal Football Club or whether it's time to step aside.
"We know at the moment every time they lose a game of football the swell against Arsene Wenger is going to grow and grow.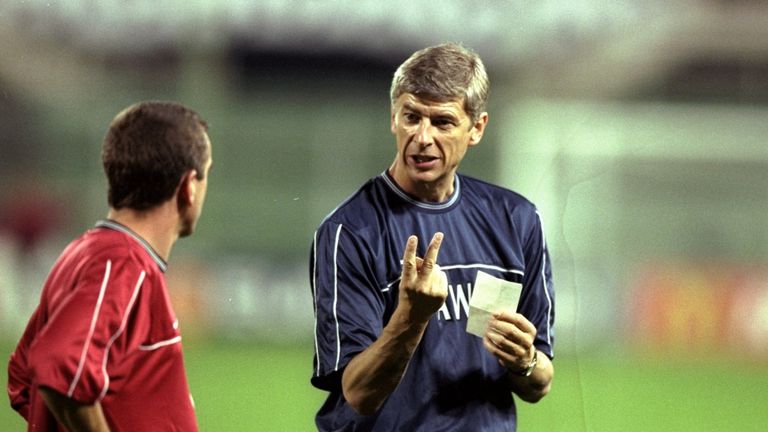 "He likes his teams to entertain and I think what's lacking at the moment is that real resilience when they don't gain possession of the ball enough.
"If he was to stay as manager he would have to have a look at maybe changing some personnel and maybe looking at a different direction."
What do YOU think? Is it time for a change at the Arsenal helm? Leave a comment if you're reading on skysports.com or tweet us @SkyFootball