Arsene Wenger says Arsenal's poor Premier League form will not be a factor in FA Cup
By Allan Valente
Last Updated: 21/04/17 11:57pm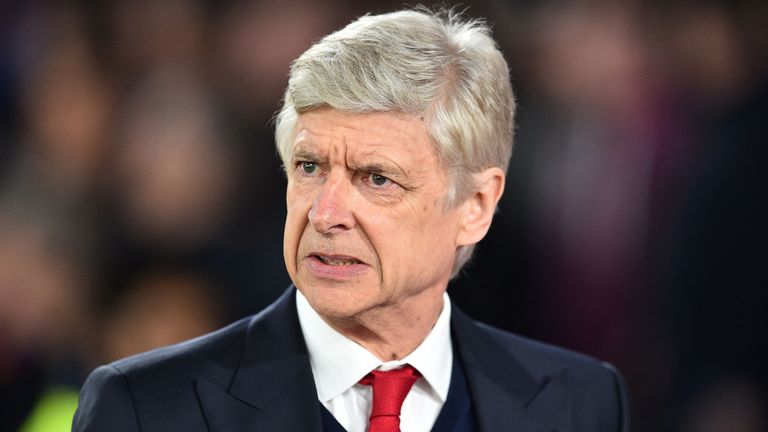 Arsene Wenger says Arsenal's recent Premier League form will count for nothing when they meet Manchester City in Sunday's FA Cup semi-final.
The Gunners have slipped out of the top four after losing five of their last nine league games and face an uphill challenge to secure Champions League football for next season while the FA Cup, which Wenger has won six times, now offers the Frenchman the only chance of a trophy this term.
Wenger's contract expires at the end of the season, and some fans have called for him to leave after the poor run of results, but he believes that league form goes out of the window at this stage.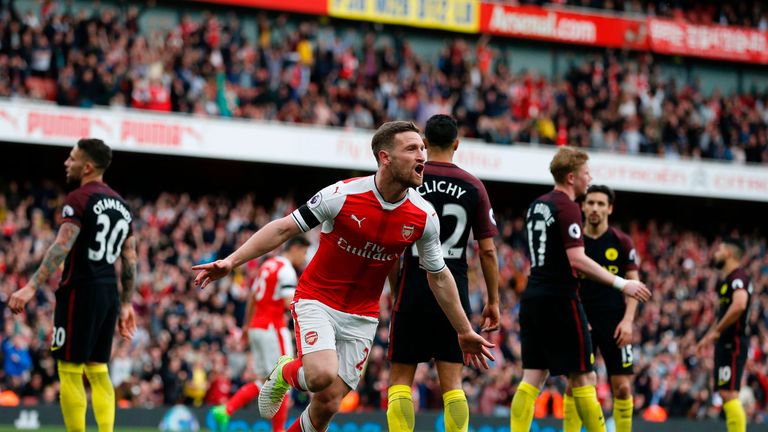 "It's a different competition," he said. "Every competition brings a psychological atmosphere. We have many times seen teams not doing well in the championship and when it is a different competition suddenly they are doing very well.
"They don't carry the negative vibes of bad experiences in this competition."
Arsenal eased their league woes with a narrow win at relegation-threatened Middlesbrough on Monday Night Football, and Wenger hopes the resolve shown to secure three points on Teesside can help the positivity of his players.
"When you have negative results like we had it can divide or unite," he said. "At some stage you have to show you can fight together. Even if people will say it's normal you win at Middlesbrough, when you go through a bad period it's difficult in your head to win everywhere.
"The best way to win is first to show that you can fight again. People questioned our fighting spirit, rightly so, when you came out of the Crystal Palace game.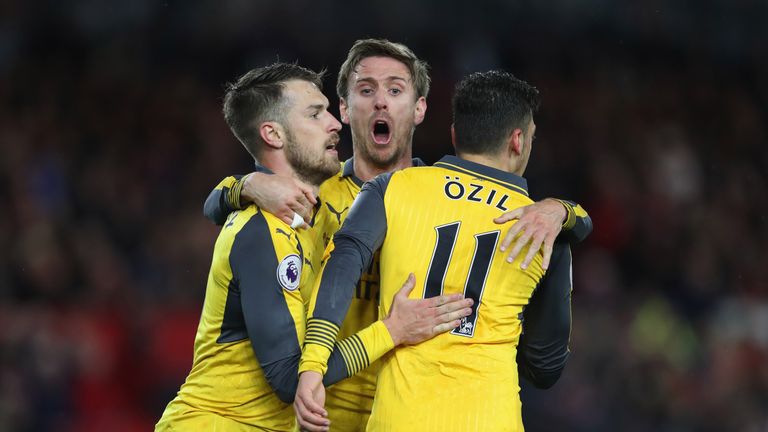 "We had to show again that we can fight together. You know as well when the team fights and doesn't do it creates even more uncertainty. The fact they did fight and did win had a positive impact."
The first semi-final sees Chelsea meet Tottenham in a battle between the Premier League top two and while any potential London derby in the final would be an attractive proposition, especially facing neighbours Spurs, Wenger is not getting ahead of himself.
Asked if he had thought about a final against rivals Tottenham, he said: "No. Not at all.
"If we had played for example a Championship team, I would honestly say yes. Because we play City, I don't think about it like that.
"It would be absolutely stupid to speculate on the final. Let's first deal with City on Sunday and see what happens there. It's really a 50-50 game. If you asked the neutrals, maybe they will say City are favourites even."