Arsenal would let Alexis Sanchez leave for Paris Saint-Germain, says Paul Merson
Last Updated: 11/08/17 10:40am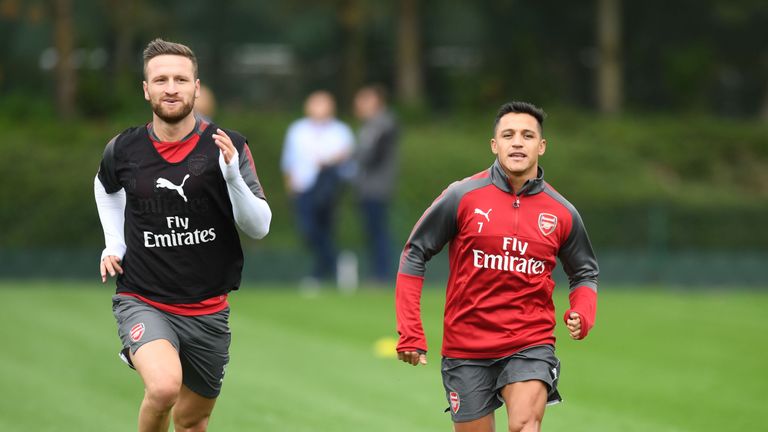 Arsenal would be willing to let Alexis Sanchez leave the club but would rather he joined Paris Saint-Germain than Manchester City, says Paul Merson.
Sanchez, who will miss Arsenal's opening Premier League match of the season against Leicester on Friday after suffering an abdominal strain in training, has been reportedly linked with a move away from the Emirates during the summer transfer window, with PSG and Manchester City potential suitors.
However, speaking on The Debate - our new nightly show on Sky Sports Premier League - Merson insists the Gunners could change their stance if it was the Ligue 1 champions that came calling.
"Arsenal would let Sanchez go to PSG tomorrow," Merson told Sky Sports. "The biggest worry is Manchester City and that's the problem.
"If he went to City there would be uproar from the Arsenal fans. They would look at it and ask why the club are selling him to a Premier League rival.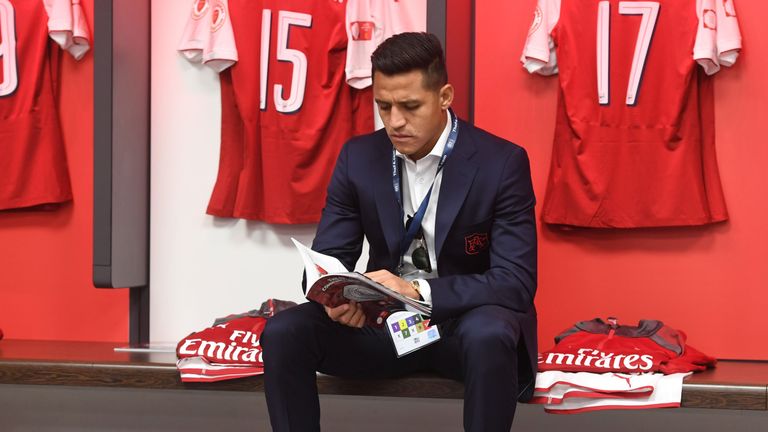 "If he goes to PSG he's out of sight, out of mind. He's not going to come back and hurt you.
"However, it's the Man City situation that's the concern and we've seen it all before with Robin van Persie's move to Manchester United."
Sanchez has one year left on his current contract but Arsene Wenger has said that last season's top scorer will be at the club this season, even if there is no progress on an extension to his deal.
And Merson thinks the Arsenal fans are firmly behind the Arsenal manager's firm stance.
"Arsenal fans want him to stay," the former Arsenal forward said.
"They are not worried about the money because they aren't the ones getting it. It's not like they are going to sell him for £50m and take £200 of everybody's season tickets because we've sold our best player.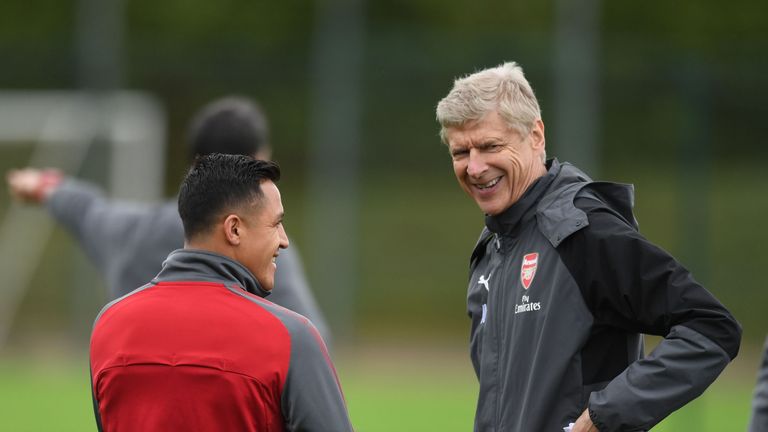 "The problem if he does stay is that he's only staying for six months really. After six months he can sign for another team and if you watched Sanchez towards the end of the season he was getting very frustrated. He was showing his frustrations and it didn't look good.
"Why hasn't he just said I'm staying for one more season?
"He's going to be good enough this season to get a contract elsewhere. Some players rush into deals because they think they have to go to avoid getting found out. That's not Sanchez though, he's world class."
Kick-off the Premier League and only pay for the games that matter to you with a NOW TV Sky Sports Day Pass. One off payment, just £6.99.