Is Arsenal's Olivier Giroud the Premier League's best super sub?
Last Updated: 11/08/17 11:02pm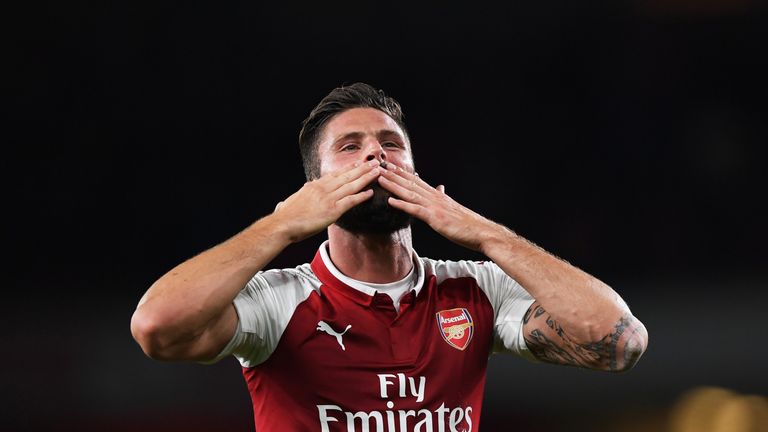 Olivier Giroud. Super sub. It may not be the role the Frenchman wants but he reinforced his position as the Premier League's top impact player with his late winner for Arsenal in Friday's 4-3 thriller with Leicester.
Giroud had to sit back and watch new arrival Alexandre Lacazette take centre stage for much of the contest, after his compatriot was selected ahead of him for the starting spot up front.
But after Giroud's second-half introduction, his 85th-minute header proved decisive, grabbing Arsenal a vital three points. At the final whistle it was his name - not Lacazette's - the supporters were singing.
That strike was Giroud's seventh goal as a substitute in the Premier League since the start of last season. No other player comes close to matching that tally. Nolito and Michy Batshuayi are next on the list with four.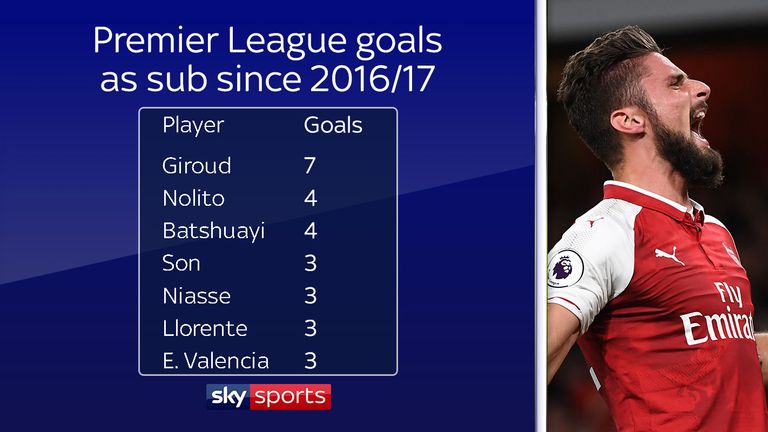 "It's a nice stat but I prefer to be on the pitch," Giroud - who also has Alexis Sanchez and Danny Welbeck as competition for a starting role - told Sky Sports. "But, as much as I can, I try to help the team to reach our targets."
Giroud's ability to make the most of his limited game time means he has one of the best minutes-per-goal rates in the Premier League in recent years.
Since the start of 2014/15, of players who have scored at least 20 goals in that time, only Sergio Aguero and Harry Kane have a better strike rate.
Giroud will say that makes a strong case for him to be a regular starter for Arsenal. But right now he's proving to be a key weapon for Arsene Wenger to unleash late on in games.